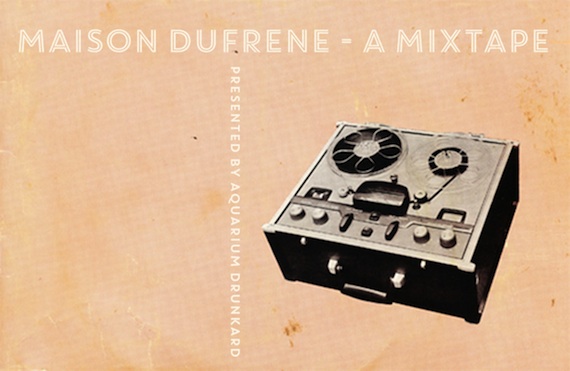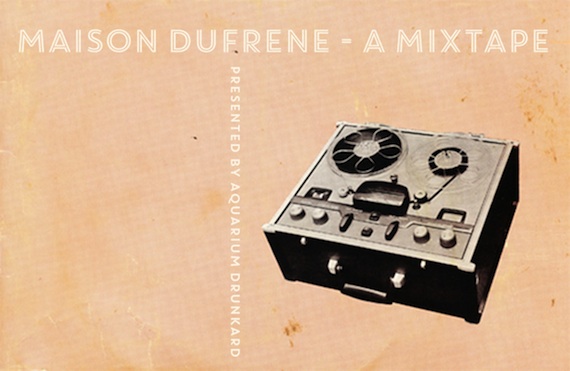 Introducing the bouillabaisse of sound that is Maison Dufrene – a vintage vinyl-only serving of  southern soul, r&b, country, blues, gospel and beyond. The first of an ongoing collaboration with Louisiana record collector, dj and musicologist, Paul Dufrene. So go ahead, ease back and enjoy some Lonnie Mack.
Download/tracklisting after the jump…

Two hours / 42 tracks.
Part I: Aquarium Drunkard Presents: Maison Dufrene – A Mixtape
Jim Ford — Under Construction
Doris Troy — What'cha Gunna Do About It
Eddy Giles — Losin' Boy
Major Lance — Um, Um, Um, Um, Um, Um
Joe Tex — I Believe I'm Gunna Make It
Percy Mayfield — Louisiana
Huey 'Piano' Smith — Free, Single and Disengaged
Lee Dorsey — Little Baby
Ernie K-doe — Here Come The Girls
Toussaint McCall — I'm Undecided
Rufus Jagneaux — Opelousas Sostan
Johnnie Allan — You Got Me Whistlin'
Jessie Hill — I Studied Soul
Johnny Adams — Georgia Morning Dew
Ray Stinnett — Liberty Train
Lonnie Mack- Florida
Roger Miller — Meanwhile, Back In Abeline
Garnet Mimms — My Baby
The Drapels — Wondering
Arthur Conley — Love Comes And Goes
Bobby Bland — Today
Part II: Aquarium Drunkard Presents: Maison Dufrene – A Mixtape
Mable John — Shouldn't I Love Him
Five Easy Pieces
Gene Clark — Life's Greatest Fool
John Phillips — Topanga
Merle Haggard — I Take A Lot Of Pride In What I Am
John Hartford — In Tall Buildings
Linda Ronstadt — I Won't Be Hangin' 'Round
Johnny Cash & June Carter Cash — The Pine Tree
Townes Van Zandt joke
Townes Van Zandt — Gypsy Friday
Michael Hurley — Hog Of The Forsaken
Chris Darrow — Lovers Sleep Abed Tonight
Dave Van Ronk — Dink's Song
Bob Dylan — You're A Big Girl Now ('74 outtake)
Bob Frank — Layin' Around
The Byrds — It's All Over Now, Baby Blue
Solomon Burke — Can't Nobody Love You
Ben E. King — It's All Over
Wilson Pickett — For Better Or Worse
O.V. Wright — I Was Born All Over
Spyder Turner — Stand By Me
Related: AD mixtape archives…