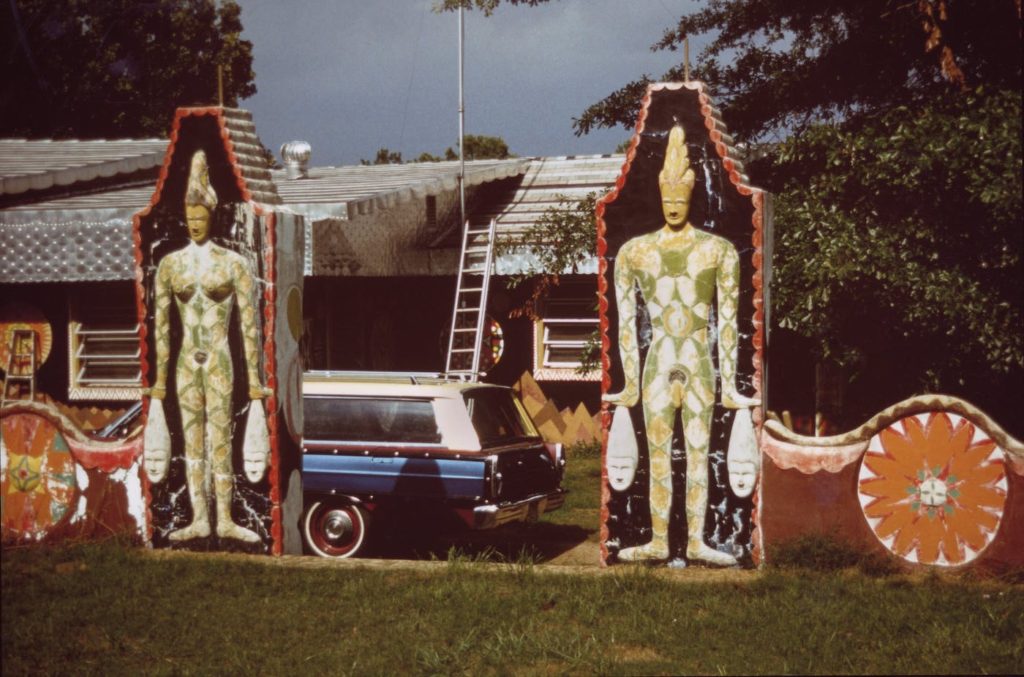 Summer respite. Assuage the heat and embrace the mellow with this ninth installment of Maison Dufrene — a measured cadence of  breezy, lilting melodies focused on taking it real slow.
As man travels there are songs that are sung to him, they have a safe journey to where he is going and return home safe — all as one . . .
A. Paul Ortega – Traveling Song
Michael Hurley – Automatic Slim & the Fatboys
Mistress Mary – And I Didn't Want You
James Talley – No Opener Needed
Gene Clark – American Dreamer
Roger Morris – Taken For Granted
Flower Travelin' Band – After The Concert
Eric Anderson – Often Than Not
Judee Sill – Lopin'along Thru the Cosmos
Chris Hillman – Ripple
Daddy Whiskers – Goin' Back To Shawano
Huckle – Rolling River
Elyse Weinberg – Gospel Ship
Happy & Artie Traum – Mama, It's Such A Long Ride Home
Brazda Brothers – Blooming Flowers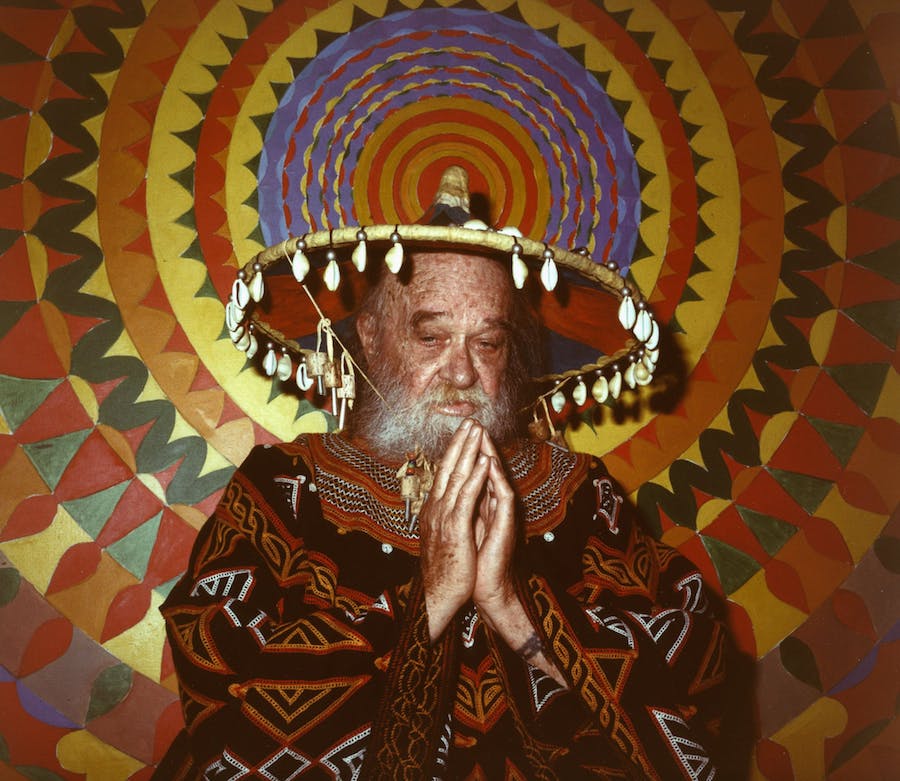 St. EOM in the Pasaquan Inner Sanctum, 1982. Photograph by Guy Mendes. Courtesy of the artist and Institute 193.
Dig this? Aquarium Drunkard has launched a Patreon page, which allows readers and listeners to directly support our online magazine as it expands its scope while receiving access to our secret stash, including bonus audio, exclusive podcasts, printed ephemera, and vinyl records. Your support will help keep an independent cultural resource alive and healthy in 2019 and beyond.