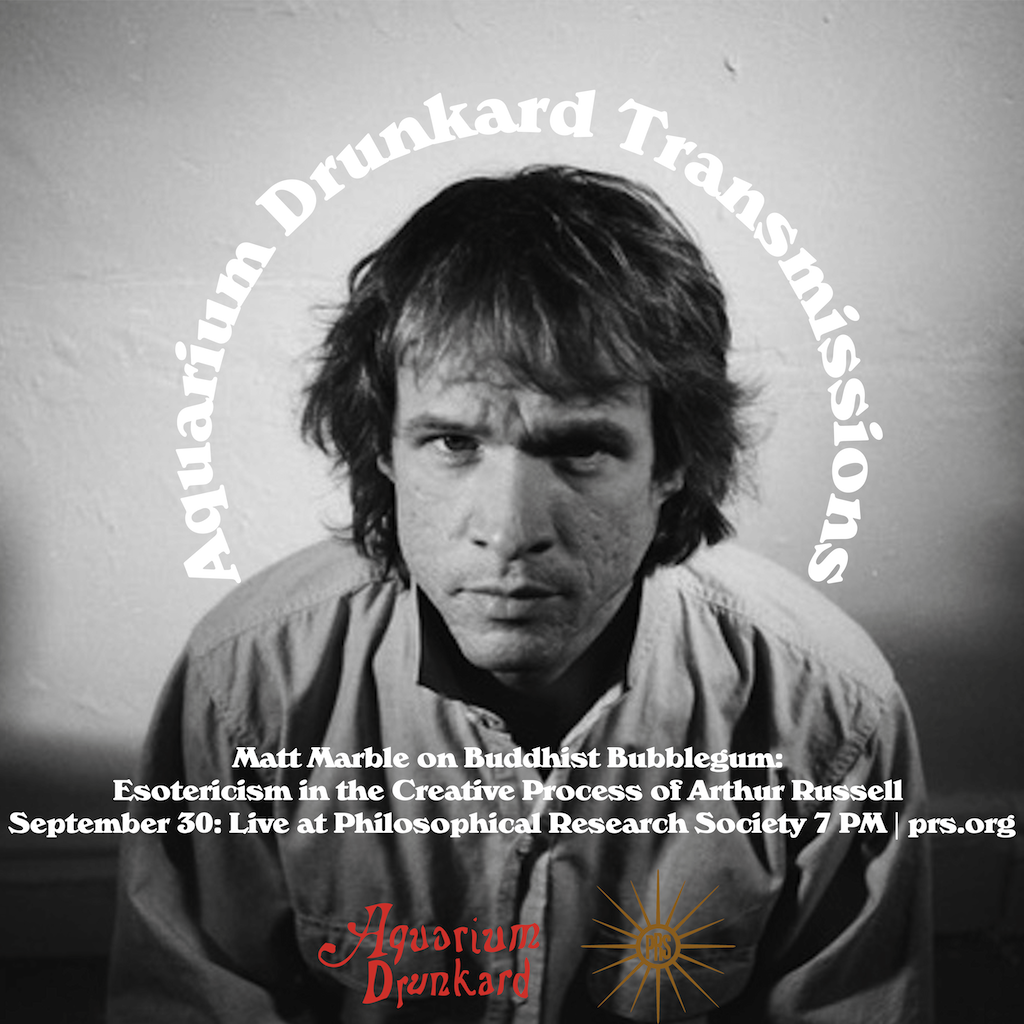 Los Angeles, we are pleased to share word of Aquarium Drunkard Transmissions live at the storied Philosophical Research Society in Los Feliz on Saturday, September 30th with Matt Marble, author of Buddhist Bubblegum: Esotericism in the Creative Process of Arthur Russell.
Marble is an artist, author, audio producer and director of the American Museum of Paramusicology, best known for his podcasts, including Secret Sound, an exploration of the metaphysical history of American music, and the interview show The Hidden Present. With Buddhist Bubblegum, he outlines the specific religious impulses that informed Russell's groundbreaking work. Diving deep into Russell's Buddhism and other esoteric interests, including goma and hiwatari fire rituals, samatha and vipassana meditation, shugyo and sadhana martial arts, mandala visualization, mantra recitation, numerology, and astrology, Marble illuminates Russell's desire to "spiritually infiltrate popular culture" through music.
Join Woodbury and Marble for this intimate conversation about Russell and his landmark albums, including World of Echo and the recently released Picture of Bunny Rabbit. Tickets are available now for both live attendance and a Zoom stream. For more information, visit the Philosophical Research Society.
Aquarium Drunkard is powered by our patrons. Keep the servers humming and help us continue doing it by pledging your support via our Patreon page.