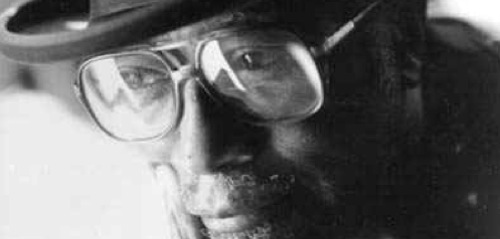 Sunday morning, I was flipping through Rolling Stone's latest issue, specifically, its feature, 100 Greatest Guitar Songs of All Time. The magazine has, over the years, loved to compile extensive and arbitrary "greatest" lists–greatest songs, greatest albums, greatest artists, you name it. They're impossibly constructed, primarily because, with the exception of a handful of automatics, the notion of "great" is largely subjective and endlessly debatable. Still, they're fair, inclusive and as accurate as anything so discretionary could be.
Monday morning, I woke up to the news that Bo Diddley had died. (I won't say "passed away" because euphemisms carry a lack of respect.) My first inkling wasn't to scramble to my music collection or dig up YouTube clips of his performances, as is my ritual when something like this happens. Instead, I grabbed the Rolling Stone that sat next to my desk and returned to The List. I avoided song titles and explanatory blurbs, concentrating only on the bolded artist names. Chuck Berry, Jimi Hendrix, various Clapton projects, but Bo Diddley wasn't there. And this is a travesty.
I didn't waste time counting the dozens of artists on that list who were directly influenced by and/or covered Bo Diddley songs — Elvis, The Stones, The Who, The Yardbirds, White Stripes, nearly everyone. I returned only to number 35 on the List, "1969" by the Stooges. The relentless guitar rhythm that surfaces 12 seconds into the song, and buoys the rest of it isn't the Stooges. It's Bo Diddley. It's the Bo Diddley beat. It's his beat. It's the beat; that infectious sound that's been riffed hundreds, if not thousands of times by everyone from your teenage neighbor to the bands we know as great. But then, I suppose, it's not surprising Bo Diddley was overlooked by Rolling Stone for that list. He had been nearly his entire career.
Chuck Berry, Little Richard, Jerry Lee Lewis, Elvis Presley: these are the names we toss around when we speak to the birth of rock and roll. For the more erudite music fan, maybe you mine the pre-war blues catalogue for its conception. But either way, Bo Diddley is rarely given a breath. In that way, he's not unlike another recently deceased icon, Ike Turner. But Ike Turner, like the other forefathers, was responsible for a structure, more so than a foundation. Essentially, they showed future generations what could be built with music. But arguably more than the others, Bo Diddley gave them something to build it on. Take "1969." The mind-melting space journey that the guitar constructs in the latter half of the song is uniquely Stooges–it doesn't sound like Johnny B. Goode. But the rhythm, the foundation, is "Bo Diddley." It's "The Story of Bo Diddley." It's "Hey, Bo Diddley."
The man had a 50-year career, building square guitars, touring with Clash, jamming with Clapton, being honored on the Mississippi Blues Trail and jiving with Bo Jackson ("Bo don't know diddley!") along the way. But if there's a take away from his life, somewhere we turn to reminisce in our music libraries and online video records, it's that the hundreds of bands and songs we love to listen to aren't just paying their respects to the man as a forebear, they're playing his tune. – j. crosby
Download:
MP3: Bo Diddley :: Bo Diddley
MP3: Bo Diddley :: Who Do You Love?
—
MP3: The Stooges :: 1969
———-
* * * * * * * * * * * * * * * * * * * * * * * * * * * * * * * * * * * * * * * * * * * * * * * * * * * * * * * * * * * * * *
Bo Diddley :: 1966 – The Big TNT Show movie
+ Download your music DRM free via eMusic's 25 free MP3 no risk trial offer
——————————————————————————————————————————