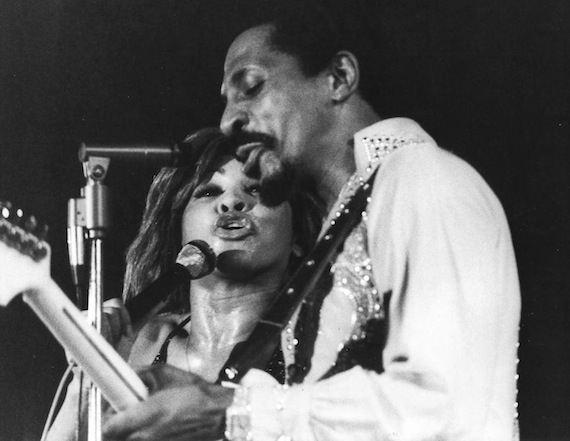 (Welcome to the fifth installment of Clifton's Corner. Every other week on the blog Clifton Weaver, aka DJ Soft Touch, will be sharing some of his favorite spins, old and new, in the worlds of soul, r&b, funk, psych and beyond. — AD)
One of the things that keeps me collecting records (besides my possible hoarding problem) is that the best records create their own world(s) and take the listener there. Whether I'm listening to a full length LP or a 7 inch 45rpm, the record is a gateway. True masterpieces are a combination of the songwriting, the artists' performance and the studio production. As intoxicating as listening to perfected studio creations can be, the musics of the African diaspora and music influenced by it (i.e. blues, jazz, gospel, soul, rock,etc), is truly meant to be experienced in a live setting. This music is as physical as it is mental and the physicality of it in concert connects with audiences in ways that a studio recording never will. Improvisation, reworked arrangements, and the 'vibe' can breathe new life into a song. In the soul genre, there have been many classic 'live' recordings which come close to capturing the experience. The most famous live soul recording is, of course, James Brown's Live At The Apollo. However, there have been many other that are just as thrilling. Here are a few of my favorites. – Clifton
___________________________________________________________________________________
MP3: Ike & Tina Turner :: Soul To Soul – From the soundtrack to the Soul To Soul documentary film
comes this song from Ike & Tina Turner. This is a perfect example of the uniqueness of live performances. Penned specifically for the 1971 Ghanaian concert and documentary which featured American r&b, jazz, and rock musicians connecting with the African roots of their artform, the song, as far as I know, was never recorded in the studio or performed again.
MP3: Rufus Thomas :: Do The Dog – Listening to any live performances of Stax artists makes me jealous of anyone that had the opportunity to see them live. This amazing performance was recorded in south central Los Angeles at the legendary 5/4 Ballroom (known as LA's Apollo Theatre) just three days before the Watts Riots. The Magnificent Montague, a popular radio DJ who coined the term 'Burn baby burn' that became a catchphrase in the riots, MC'd the show which was as incendiary as the riots. This comes from a release titled Funky Broadway: Stax Revue Live At The 5/4 Ballroom and features several of Stax's biggest stars backed by Booker T and The MGs. One of the rawest and most exciting performances I've heard of the Stax revue.
MP3: Jackie Shane :: Money (That's What I Want) – One of the rarest live performances I own (unfortunately I don't have it on vinyl) is Jackie Shane's concert album. Imagine an even more flamboyant Little Richard (in fact, they were cousins), multiply 1,000x and you'd have Jackie Shane. A cross dressing, Canadian soul singer, Jackie Shane is backed on this recording by Frank Motley & The Hitch Hikers (legends among funk collectors). Jackie takes Barrett Strong's "Money" and runs with it. Rather than a complaint about his financial circumstances, he almost turns it into a boast about how much money, how many women and other things he owns. The best live performances often take a 2-3min recording and turn them into epic tours de force. This is one of those epic performances.
MP3: Donny Hathaway :: Jealous Guy   – It's a rare occasion that a cover can exceed the original. Dobie Gray once said, "The originals are still the greatest" and they are except in this case (in my opinion of course). Like Jackie Shane in the previous selection, Donny Hathaway takes John Lennon's ode to a relationship gone wrong and ups the ante on the emotional content. It also helps that he had some of the best players in the business in his band. I first became aware of this record by reading Ian McLagan's (keyboard player for the Small Faces, Faces, Bob Dylan and others) biography, "All The Rage." After reading his enthusiastic recommendation, I immediately went out and bought a copy. Its a real masterpiece.
MP3: Curtis Mayfield :: (Don't Worry) – If There's Hell Below We're All Gonna Go – There's nothing I can say about Curtis Mayfield that hasn't been said already. The word genius doesn't even begin to describe his talent. With lyrics that are still timely today, "If There's A Hell Below…" has always been one of my favorites by him (one of my first bands even did a cover). This version comes from the Curtis/Live LP recorded at The Bitter End in NYC. Curtis' light, almost angelic vocals contrast nicely with the bass driven menace in this version.
MP3: The Temptations :: (I Know) I'm Losing You – When compared to other funk and soul artists, the Motown stable is often thought of as lightweight pop but they could get down & dirty with the best of them. This live performance is just one of example. From the 1968 LP (and Dennis Edwards' debut), The Temptations Live At The Copa, the group brings some serious funk to the otherwise genteel supper club. Played at a furious tempo, this song showcases the crack musicianship of the band and the expert showmanship of the group. For those that disappointed that no James Brown made it onto this list, check the improv around the three minute mark (yep, that's James Brown's "I Can't Stand Myself"). Since digging this one up for this entry, I've been listening to it non-stop. I used think the Faces' cover was almost as good as the original but this version is making me reconsider.
_____________________________________________________________________________________