"Fred's an endangered species. Like his dolphins, he's just trying to keep from getting caught and made to perform at Sea World." – Jerry Jeff Walker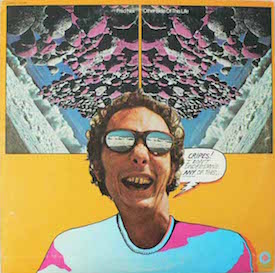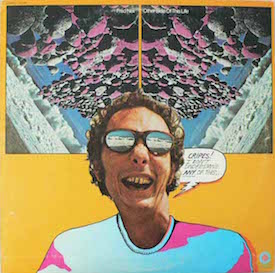 An elusive shadow of the 1960's Greenwich Village folk scene, Fred Neil more or less left the music world altogether in the early 70s, instead devoting the rest of his life to the care and preservation of his true love — dolphins — a love that is gorgeously captured on his tune "The Dolphins", a dreamy, liquid number, which opens his 1966 self-titled lp.
Neil's recorded farewell to the music industry was 1971's Other Side of This Life, more a compilation than an album, featuring alternate and live versions of previously recorded tracks, as well as a handful of studio outtakes. But make no mistake — as haphazardly and complacently stitched together as such a thing might sound — this record is very much a gem, with much to be mined.
The album's title is a reference to a song off Neil's first record, Bleecker & MacDougal, and as one of his finest composition its second glance here is well deserved. A swinging blues ramble, "Other Side of This Life" showcases Neil's beauty as a guitar player, a songwriter and a singer – a man who was not afraid to plunge into the darker, more abstract and unknown terrains of neither his baritone, his pen, nor his 12-string.
Fred Neil :: Other Side of This Life
The pick of the litter, however, is the languid, barroom duet outtake of Neil and Gram Parsons (partners not only in song, but likely also in vice), belting out a whiskey soaked, down-and-out rendition of "You Don't Miss Your Water." As we previously wrote, "The waltzy sway of [Neil's] arrangements are forever being off-set by that languorous, after hours croon. As a songwriter too, Neil seemed to be mining a divide between the hammock and the abyss…" True as it ever was, right here, backed by Parsons on piano, the two singing into the night, long past last-call. The despair of the song is not lost, but fuck if it's not sounding cool and loose — Neil's guitar and Gram's piano stretching out in jazzy bends and country slides. Kindred spirits in song, weary hearts, and heavy appetites for the backend of the   night – taking it back from the bar to the front porch, howling into the moonlight like a pair of wolves, like a couple of cowboys. Swinging in the hammock, but singing into the abyss. words / c depasquale