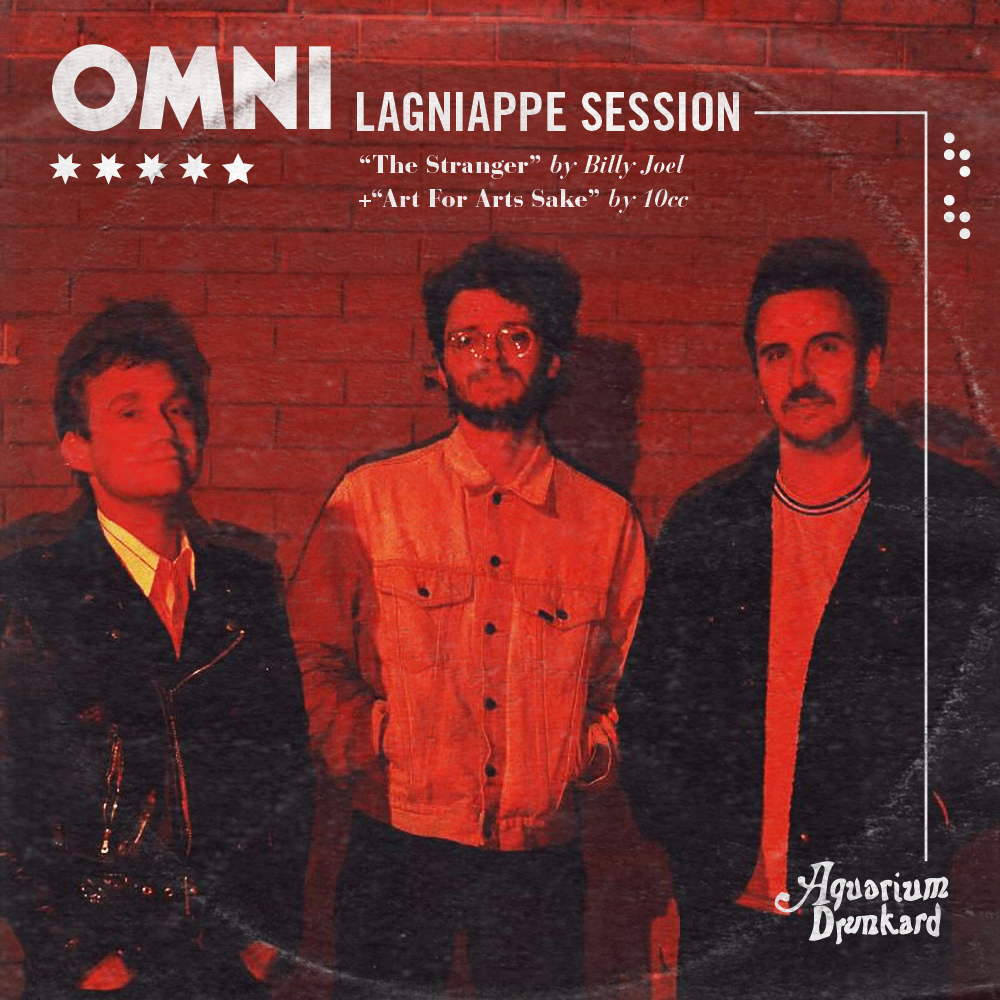 Lagniappe (la ·gniappe) noun 'lan-ˌyap,' — 1. An extra or unexpected gift or benefit. 2. Something given or obtained as a gratuity or bonus.
Just prior to the lockdown, Omni recorded their second entry for the Lagniappe Sessions. While their 2016 initial set paid tribute to 'the best Alice Cooper song you've never heard', here, the Atlanta trio take on Billy Joel's FM radio-ready paean to the shadow self — "The Stranger." Next up… some 10cc! Below, Omni's Philip Frobos and Frankie Broyles dish on their selections.
Omni :: The Stranger (Billy Joel)
We are big Billy Joel fans and "The Stranger" is definitely one of our top 5 favorite Billy Joel songs. We once had a drunken audience member jokingly demand we cover him. We have now done it. This one's for you, Stranger.
Omni :: Art For Arts Sake (10cc)
We listened to this song a lot in 2019. It became something of a tour anthem. It's got that classic 10cc wit. How Dare You? was on repeat last year. It felt right to give this one a go. We wrote to Kevin Godley when working on Networker. Looking for some sage advice. We never heard back."
Lagniappe Sessions Archives / imagery via d norsen
Into this? Aquarium Drunkard is powered by our patrons. Help us continue doing it by pledging your support via our Patreon page. For heads, by heads.