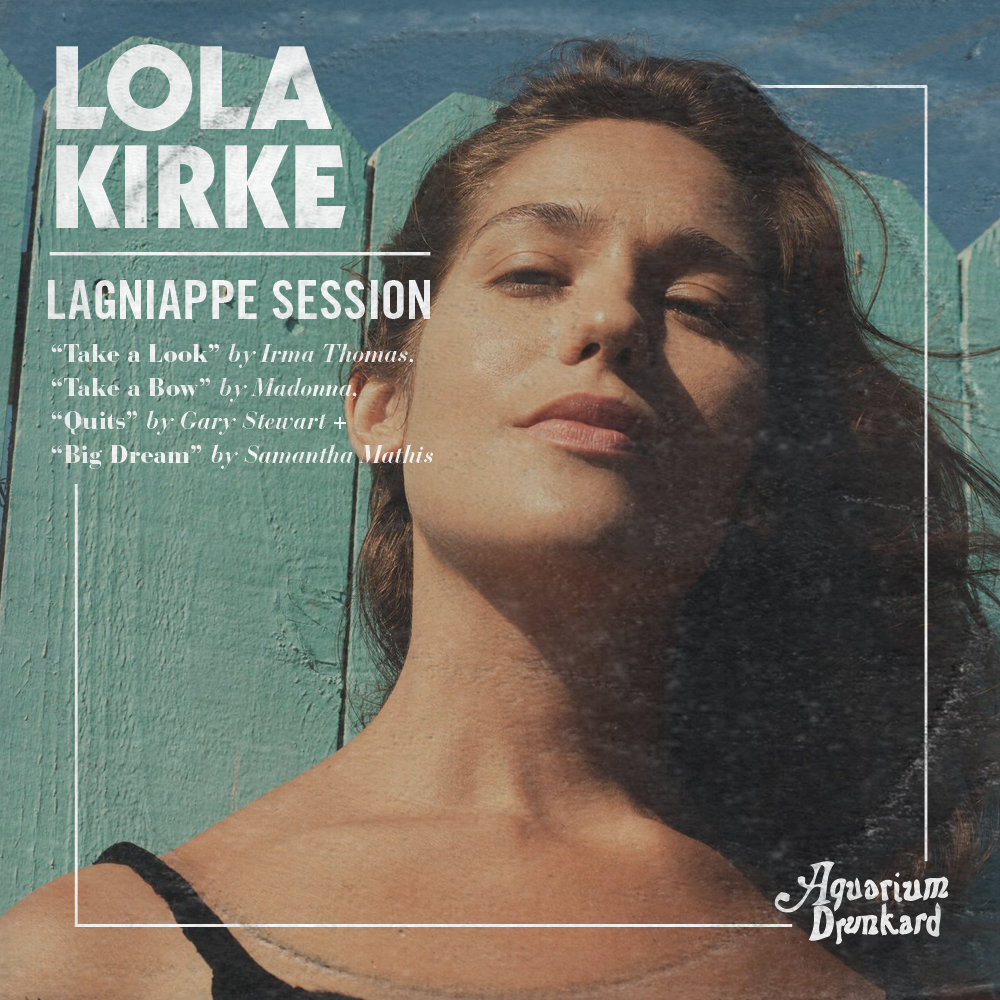 "How how can I just tell the truth?" When singer/songwriter and actress Lola Kirke spoke with Aquarium Drunkard she said that was her aim: to tell the truth about her experience, whether acting out someone's script or penning her own thoughtful Americana-tinged songs. Kirke's most recent musical work coincides with the release of Lost Girls. In addition to appearing in the Liz Garbus-directed Netflix original film, Kirke soundtracked it with a take on Stephen Foster's standard "Beautiful Dreamer." Kirke approaches the song with a haunting melancholy, as she does with the songs that comprise her first ever Lagniappe Session, which finds her taking interpreting R&B, pop, and country classics by Irma Thomas, Madonna, Gary Stewart, and Samantha Mathis. Kirke, in her own words, explains her choices.
Lola Kirke :: Take a Look (Irma Thomas)
I'd never heard this song before Omar Velasco asked me if I'd like to sing it. I hadn't sung soul music since I was a little kid. My school bus driver Rohan would let me sit up front and scream along to the oldies station with him. I thought I sounded exactly like Otis Redding because I had yet to experience that humbling moment where you hear a voicemail you've left on someone else's machine and finally understand your own voice sounds nothing like what you thought. I know I don't sound like the perfection that is Irma Thomas and the killer break in her voice but it was fun to try. Omar, drummer Justin Flint and I piled into his little studio and tracked this live which I'd never really done before either.
Lola Kirke :: Take a Bow (Madonna)
I grew up on Madonna's music videos. I think this is the one where she's Evita or something and her lover is a matador. I love the drama of this song and was more than happy to relive it when Austin Jenkins suggested we cover it in a country style. I also never appreciated what an amazing song it is. It's so sad.
Lola Kirke :: Quits (Gary Stewart)
Gary Stewart is really just the shit. I was hesitant to even record this song because I think the original is heaven, along with the majority of his other songs ("Ten Years of This," "Oh Sweet Temptation," "She's Acting Single") but I thought if I could even just get a few more people to know who he was it was worthwhile. His vibrato is so vulnerable which makes him seem even more strong.
Lola Kirke :: Big Dream (Samantha Mathis)
My mom's boyfriend told me to watch The Thing Called Love after I started spending more time in Nashville and I was a little nervous because I thought it would be too depressing. It's set in that golden age of '90s country and stars an eager Sandra Bullock alongside River Phoenix. The film would be his last. Samantha Mathis plays a New York City girl who dreams of writing country hits and loves Elvis and it was just all too much. I eerily identified. She sings this song at the end of the film in a moment of triumph. Immediately I went out in search of a recording but could find none, so I made my own. I asked my best friend Lilah Larson to lay some guitar over it from 3,000 miles away in Los Angeles. I think it worked, which makes me think maybe God's a woman too.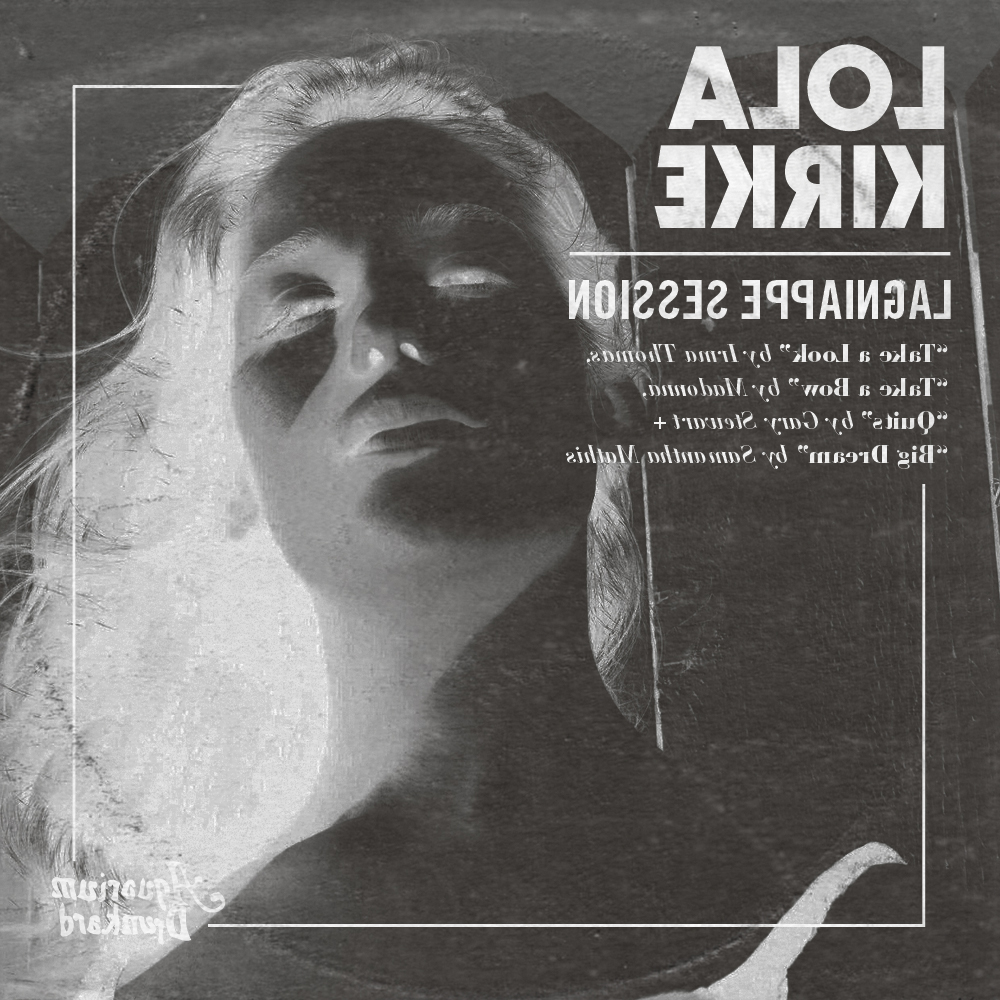 Lagniappe Sessions Archives / imagery via d norsen
Do our mixtapes, features, interviews, essays, and original sessions make your listening life better? Help us continue doing it by pledging your support via our Patreon page. Doing so will get you access to our secret stash—including bonus audio, exclusive podcasts, printed ephemera, and vinyl records—and help us keep an independent publication going.