Here's another batch of recordings from my close to quarter century (!?) as a recreational live audio taper, primarily based in central North Carolina.

Recent email conversations with Justin Gage, discussing the depth and breadth of my live archive, sowed the idea for what you will find below – a group of tunes conceptualized as if each were a block of radio station programming. Some thoughts / recollections of the specific shows these tracks were culled from are as follows…

Rayborn Live Archive :: Volume Two (zipped folder)
1 – Marble Valley – FCC Party (November 11, 2001 – Cat's Cradle, Carrboro)
Ever check out 1997's Sauckiehall Street, the debut album from the long-running and criminally underheard Marble Valley? Well, let this literal jam crack the seal and get you into the world that Steve West, Pavement's "second drummer," has created. Mutantly funky, "FCC Party" is a total jam. Not a frequent live concern in the states, this set outshone the Malkus/Jicks set from the same bill on SM's first solo tour.

2 – Black Taj – Cold Comfort (April 7, 2007 – King's, Raleigh)
Indie rockers taking on classic rock was a big theme for Black Taj, the too short lived primarily Triangle NC based band featuring half of Polvo (Brylawski, Popson) and 2/3s of Idyll Swords (Brylawski, Tennille). If you don't know their two albums on Amish, get with it. From what I believe was their final NC (and overall?) show.

3 – Jon Spencer Blues Explosion – Water Main (December 10, 1996 – Cat's Cradle, Carrboro)
Always a shredder, the take on "Water Main" here is no exception. Break out yr best tight suit as the BLUES ARE #1! Recorded from their Cradle stop in support of Now I Got Worry.

4 – Sir Richard Bishop – Fingering the Devil -> Spanish Bastard (August 29, 2014 – The Pinhook, Durham)
Any chance to see Rick Bishop is truly a chance to see guitar royalty, something not to be missed.

5 – Nathan Bowles – Chuckatuck (feat. Elisa Ambrogio) (January 11, 2015 – The Pinhook, Durham)

6 – Elisa Ambrogio – Reservoir (January 11, 2015 – The Pinhook, Durham)
Man, these Bowles/Ambrogio shows were so great in 2015. Elisa was booked at this point in time by Strange Victory touring. Nicole from SV dropped me a line one afternoon asking me if i knew of anyone who toured solo who might be a good tonal fit to hit the road with Elisa in support of "The Immoralist". After a hair of thought and despite being a bit outside of the box, I had to suggest the sublime Nathan Bowles. I knew they would have a lot of fun together and could augment each other's sets. I didn't hear much more about it until a month or so later when dates started popping out with the two of them and I couldn't wait to see how it worked in real life. Unnecessary back story aside, it was great to see this setup a few times and here are some recordings from the better recording.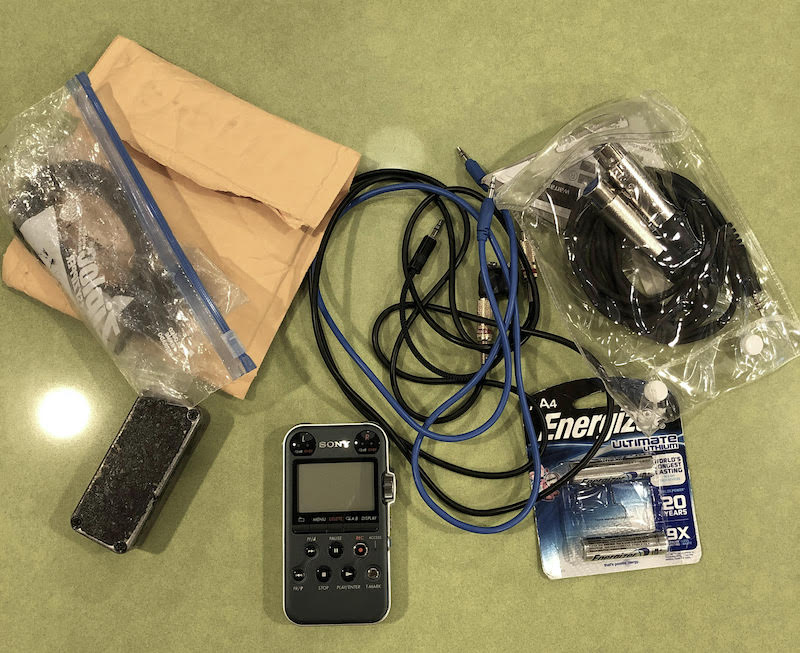 7 – The Mountain Goats – I Think I'll Just Stay Here And Drink [Merle Haggard] (feat. Simon Joyner) – (January 27, 1999 – Cat's Cradle, Carrboro)

I had gone down and caught this tour a few dates a few nights prior in Georgia. I warned John and Simon that for this one a show in the Triangle on the same night as a Duke/UNC basketball game is always a unique proposition. They got everything lined up to start promptly post-game and both of their sets were typically great. Simon joined John in the encore for this gem.

8 – MV&EE – Fire On The Mountain [Grateful Dead] (October 23, 2012 – Glenwood Coffee & Books, Greensboro)

An odd night (sparse crowd, non-paying promoter, etc.) but great tunes. Matt and Erika never fail to weave duo magic and this was no exception.

9 – Mick Turner – Untitled (November 11, 2002 – Go! Rehearsal Studios Room 4, Carrboro)
The only time I've ever been able to catch Turner solo (his only central NC show maybe even?). As transfixing as his solo LPs / his work in the Dirty Three.

10 – Six Organs of Admittance – Attar (July 11, 2006 – Local 506, Chapel Hill)
Every Six Organs show brings something different to the surface and every one is magical in its own way. Behold the magic of "Attar"!

11 – Times New Viking – Devo & Wine (June 2, 2011 – Local 506, Chapel Hill)
TNV sets were always all killer/no filler while always teetering on the edge of falling apart. One of my favorite tracks of theirs. I miss this band.

12 – Pavement – How Does It Feel To Feel? [The Creation] (October 9, 1997 – Trax, Charlottesville)
The Pavement shows in 1997 were great. On back to back nights I saw them put covers from The Creation and VU in their encores. This track never made it into many sets that year, was a blast and felt worthy of inclusion here. I liked the slightly punked up run through of this old psych-pop classic.

13 – Bardo Pond – This Time (So Fucked) (July 9, 2005 – The NORVA, Norfolk)
Sometime around the time this song was being performed an old classic TLR show event. Bardo and the Magik Markers were opening for a newly reunited Dinosaur Jr. The Norfolk show was the closest show to us where this power trio of acts were sharing a bill (the Cradle show subbed out Bardo with Superchunk) so Ms. TLR joined in. We had fun watching original trio-era Markers tear it up on a big stage for a largely perplexed crowd who were not fully prepared for them or Bardo. Back where we were standing there were a couple of dude's heckling the Markers hard for their whole set and for a band that fed off of antagonism, the feedback cycle was intense. By the time Bardo hit the stage these particular drunk hecklers, both seemingly on first dates, were more intense. Being buddies with both the Markers crew and the Bardos, these chumps making fun of Isobel Sollenberger was not sitting well with us. That said, I never would have guessed that Ms. TLR, charged fully to the peak of her powers through exposure to the Markers set, would suddenly bolt over and spin the most talkative dude around and give him some succinct advise about chatter in general as well during any Bardo performance. Dudes sheepishly went away. Bardo, blazing through their set, was thankfully aware. Mission accomplished! Here's a classic take on this old Bardo classic.

14 – Mogwai – Helicon 1 (June 22, 2001 – 9:30 Club, Washington D.C.)
The summer 2001 Mogwai/Bardo Pond North American tour was a blazer. On this close to final night in DC the band was *so* loud during their encore take on "My Father, My King" that they blew one of the 9:30's PA with an intense smell of burning electronics upstairs/backstage post show. (Ha – their volume was a little bit lower the next two nights in NYC.) Here's a run through of a classic "Helicon" phase from earlier that same night.

15 – Shipping News – The March Song (May 16, 1999 – Ottobar, Baltimore)
Live shows for me are always great as I'm getting to see acts I love perform while also getting to spend time with some of my favorite show going buddies. Lots of the shows from all of these collections had the great Jonas Blank (c'mon, you know his work from NYC Taper) standing next to me. For this RMSN set we kicked it up to Baltimore since they weren't coming to NC and man, did this show smoke. Here's proof. I miss this band but not as much as I miss Jason Noble. What a guy. 

16 – Shellac – Didn't We Deserve A Look At You The Way You Really Are (October 27, 1998 – Carrboro Elementary School, Carrboro)

Certainly the only rock show I ever saw in the auditorium of the Carrboro Elementary School. Picture it – Shellac on the middle of a classic 60s built elevated school stage, introduced from behind a podium and playing between US and NC flags. Surreal to put it lightly, vibes you can feel by the intensity of this "Terraform" gem.
Compiled by Cory Rayborn, Esq. — find Volume One, here …
Does AD make your listening life better? Help us continue doing it by pledging your support via our Patreon page. Doing so will get you access to our secret stash—including bonus audio, exclusive podcasts, printed ephemera, and vinyl records—and help us keep an independent publication going.