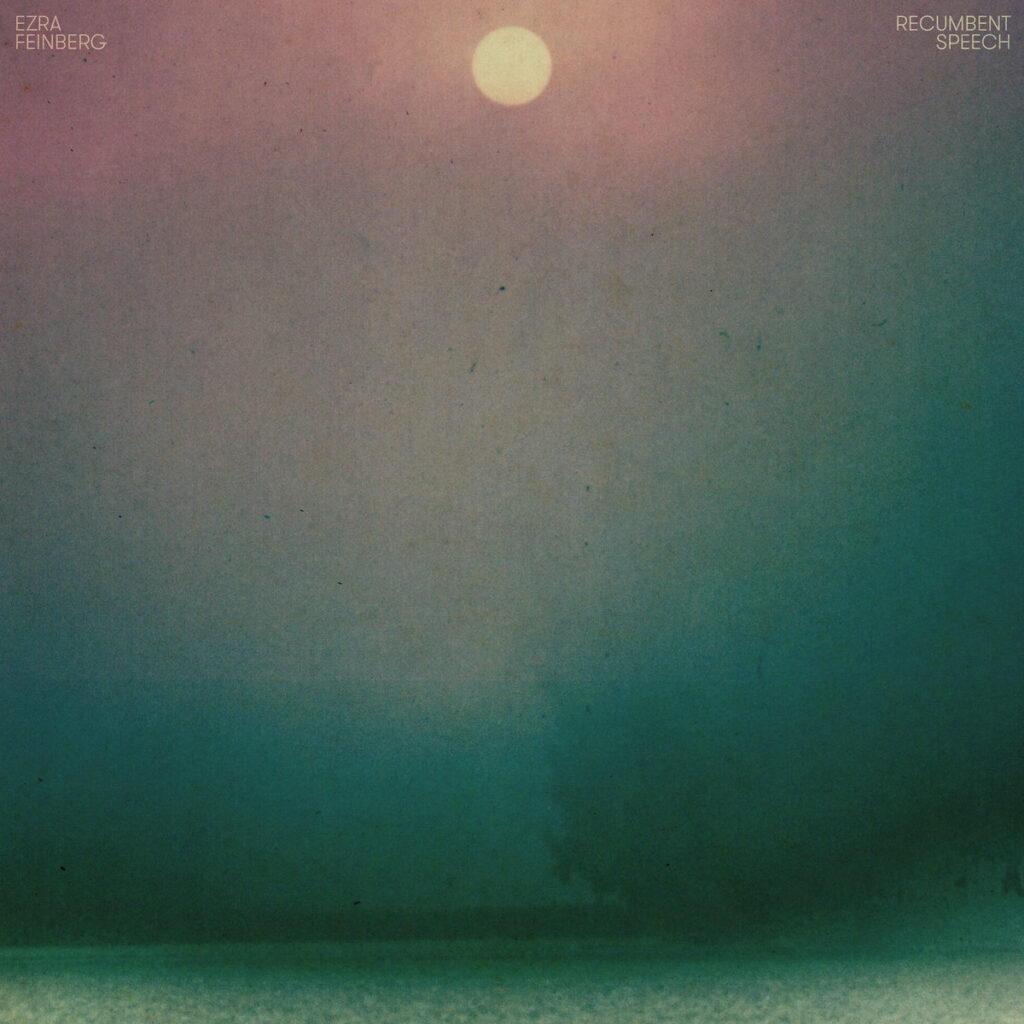 On his new lp Recumbent Speech, multi-instrumentalist and composer Ezra Feinberg offers up six gently propulsive gems that evoke the kosmische sounds of Michael Rother, Brian Eno at his most sublime, the minimalist loops of Steve Reich and Terry Riley, and Pink Floyd. Produced by Feinberg, Tim Green, and John Thayer at Louder Studios in California and Thump Studios in New York, the new album finds Feinberg and team joined by John McEntire of Tortoise and Sea and Cake on drums, Robbie Lee (Howling Hex, Mary Halvorson) on flute and recorder, vocalists Mandy Green and April Haley, Jonas Reinhardt on the Arp Odyssey, and Chuck Johnson on pedal steel. It builds on the strength of his Feinberg's past discography—2018's Pentimento and others and a string of terrific albums with the San Francisco psych outfit Citay—but also feels like an entirely new discovery. Like a lost ECM release from the late '70s or early '80s, each song displays an attention to space and the desire for clarity of presentation. It's a true "headphone album," filled with pristine touches, like the cascading piano runs sprinkled over the proggy rhythm section in "A Spider Painted Over," breathy flutes lilting over acoustic guitars and synths on "Acquainted With the Night," Johnson's pedal steel on the title track, and the washes of electric guitar and multi-tracked vocals that swallow up "Ovation." The sonic ambition is clear from the start, but so is Feinberg's mastery of mood and feel. Recumbent Speech feels like a record you should have heard years ago. Luckily, it's here right on time. words/j woodbury
Ahead of its release June 26th, you can listen to Recumbent Speech in its entirety courtesy of Related States Records.
Aquarium Drunkard is powered by its patrons. Keep the servers humming and help us continue doing it by pledging your support via our Patreon page. For heads, by heads.