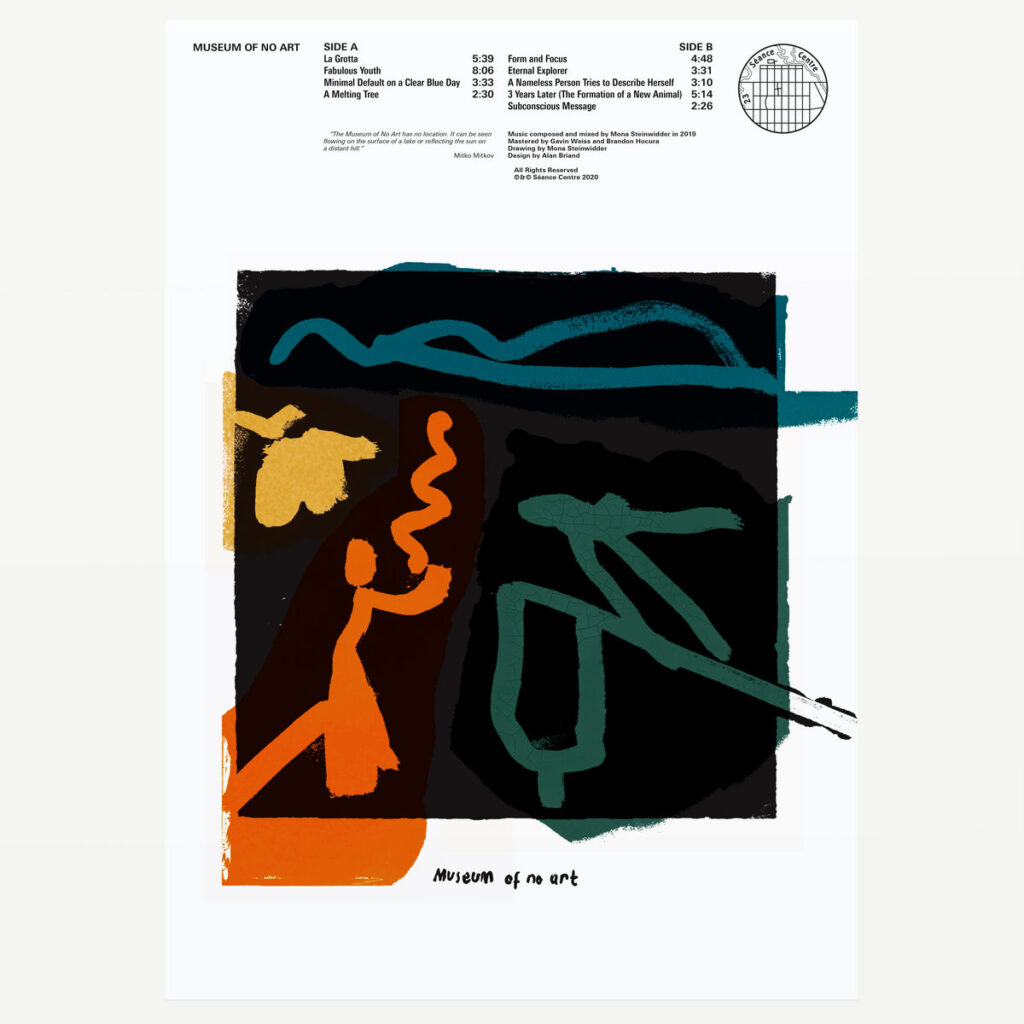 As Museum of No Art, Germany's Mona Steinwidder creates sounds that emerge like mirages in a shimmering heatwave. Using a curious palette of samplers, synths, and clarinet—one she shares in common with the deeply underrated Golden Retriever—Steinwidder's compositions float between genre boundaries, neither ambient nor beat-driven but softly pulsating. There is a stateliness to her melodies that recalls the music of Tragedy-era Julia Holter, with a similar use of daydreamy vocals as yet another texture in her patchwork of gurgling arpeggios, bass hums, and echoing horns.
As Steinwidder explains, "Minimal Default on a Clear Blue Day" was the first piece she began working on for this project, a synthesizer improvisation laid down in a single take. She describes it as "an open and light structure that can grow and transform, leaving space in all directions without a clear beginning or ending." This oblique strategy proved to be so successful that it became a guiding mantra for the rest of her self-titled album, now available from Toronto experimental label Séance Centre. The song's video was created by artist Tilman Walther and Dominic Osterried, sending viewers wandering through a deserted virtual landscape, matching its feeling of peaceful stasis with a place to escape the chaos of the real world. words/j locke
Do our mixtapes, features, interviews, essays, and original sessions make your listening life better? Help us continue doing it by pledging your support via our Patreon page. Doing so will get you access to our secret stash—including bonus audio, exclusive podcasts, printed ephemera, and vinyl records—and help us keep an independent publication going.