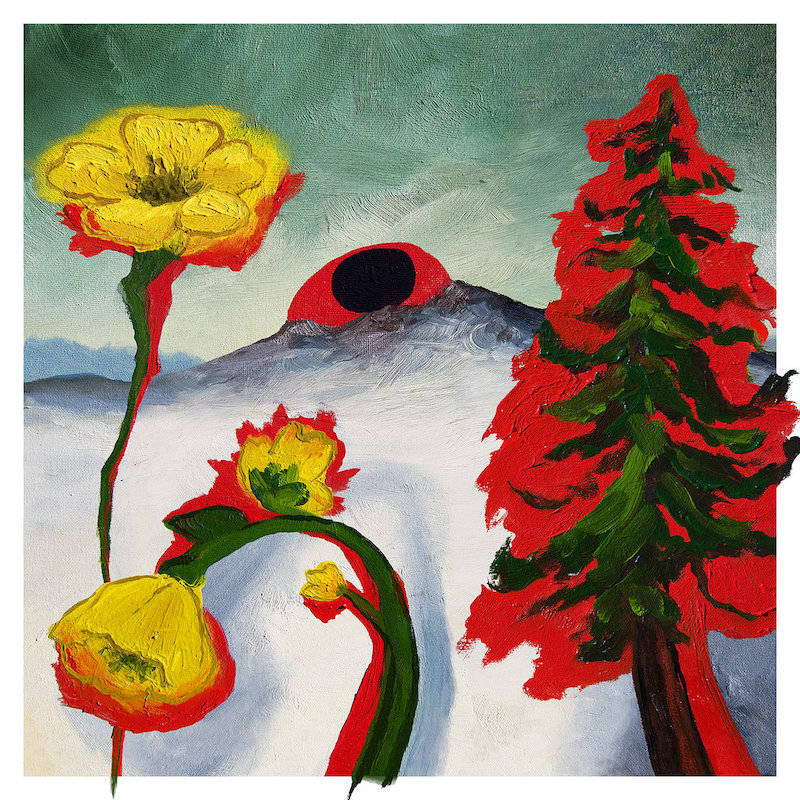 This past spring, Woods—now fifteen years into their tenure as a band—released Strange to Explain, a gorgeous and thoughtful record born into a world wrestling with overwhelming discord and uncertainty. Somehow, Woods sound right on time, returning with an album that explores loss and the transience of time, bargaining with the universe to strike some sort of deal that can be accepted.
Woods allow themselves to go searching here. The record's motion is circular, moving both inward and outward with its immersive washes of mellotron, keyboards, horns, slide guitar, and gentle blue-sky harmonies.
Rather than existing at odds with the disturbing energy of the pandemic, and the eerie silences that accompanies the quarantine, Woods feel profoundly present. Their balmy psychedelia reckons with the world rather than seeking to escape it. Reflecting on and reasoning with death, they ask, "I see old friends when I sleep…Where do you go when you dream?" In a momentary flash, we see children age and gardens grow.
"Before They Pass By" grooves in shades of sepia-toned organ and a deep-pocket shuffle. And it absolutely breaks your heart. A poetic, grief-stricken abstraction, it takes the perspective of a forlorn ghost looking in on their bereaved, struggling to simultaneously connect and let go, to make some kind of peace before this brief visit meets its conclusion. "As we slip off into the night sky, with our heads on empty, will I see you before they pass by?" An entreaty asked without answer, the protagonist appears tragically addled — lost in some psychic purgatory, fruitlessly grasping for a physical connection that is no long afforded to its ever-moving spirit. But through its warm and honest vulnerability, the song allows itself that kind of cathartic melancholy. We can only truly onto hold onto the right now, this exact moment. Everything else is beyond our grasp. words / c depasquale
Do our mixtapes, features, interviews, essays, and original sessions make your listening life better? Help us continue doing it by pledging your support via our Patreon page. Doing so will get you access to our secret stash—including bonus audio, exclusive podcasts, printed ephemera, and vinyl records—and help us keep an independent publication going.