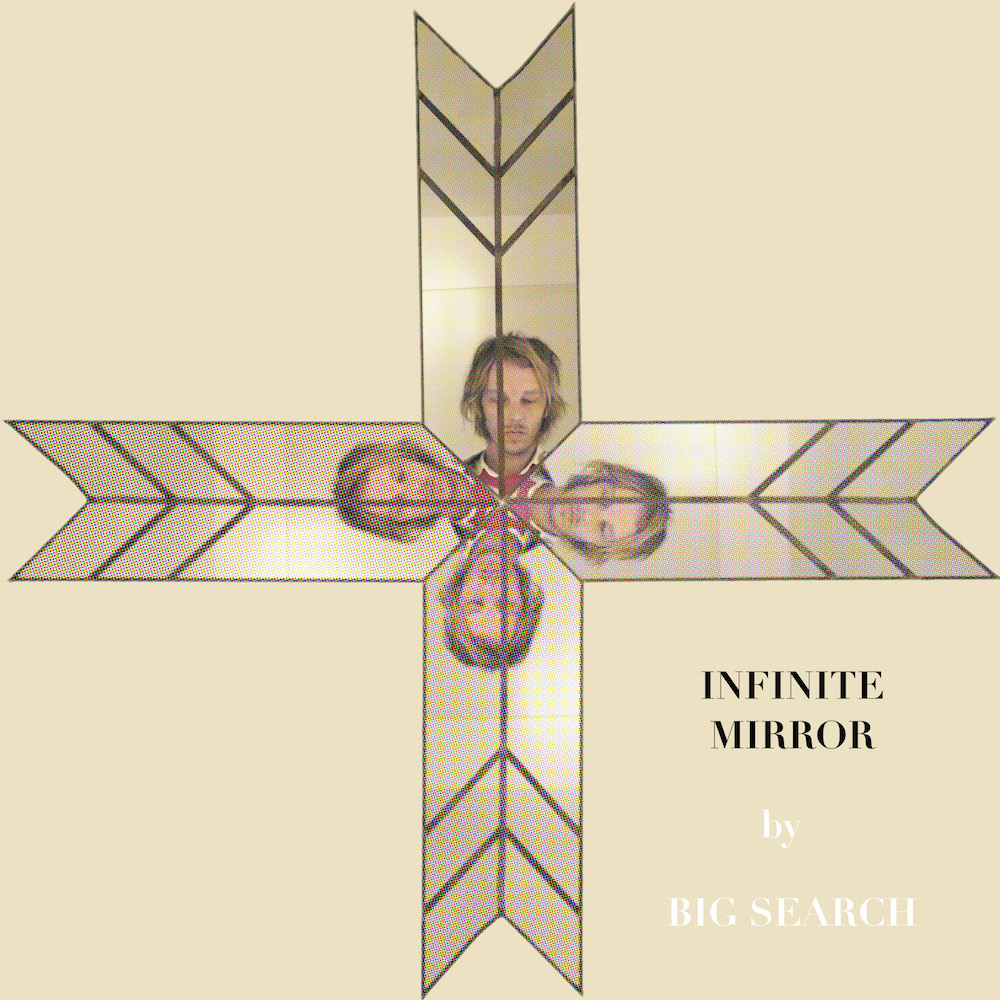 The last time I saw Chris Cohen and his band play live in Toronto, the crowd was at least 75% musicians. It's a cliche to call him an "artist's artist," but that's exactly the kind of devotion he inspires. From his early work with The Curtains to his recent string of solo albums, Cohen delivers heartrending melodies and meticulous arrangements with a whisper-soft touch.
LA's Matt Popieluch (a.k.a. Big Search) has shared those feelings since he first played with Cohen on Cass McCombs' album A in the early 2000s. Nearly 20 years later, when Popieluch began writing the song "Infinite Mirror," he heard Cohen's voice in his head. That dream becomes a reality with the duo's gorgeous harmonies guiding a piano-led tune, swelling in splendor with wordless vocals and warm jets of guitar while drifting towards its conclusion. Leanna Kaiser's video welcomes us into their recording process, providing the first taste of an upcoming Big Search album from 30th Century Records that's imbued with an optimistic outlook for the future.
"The Infinite Mirror is what we see everything through, as our surroundings become reflections of ourselves," says Popieluch. "The problems we're experiencing, we've created. Everything is an extension. Every corner offers a new chance to tilt the mirror. Everywhere you look, there are pictures you can divide forever. You are always reflecting off of something. Every direction came out of the past." words/j locke
Dig what we do at Aquarium Drunkard? Do our mixtapes, features, interviews, essays, and original sessions make your listening life better? Help us continue doing it by pledging your support via our Patreon page. Doing so will get you access to our secret stash—including bonus audio, exclusive podcasts, printed ephemera, and vinyl records—and help us keep an independent publication going.