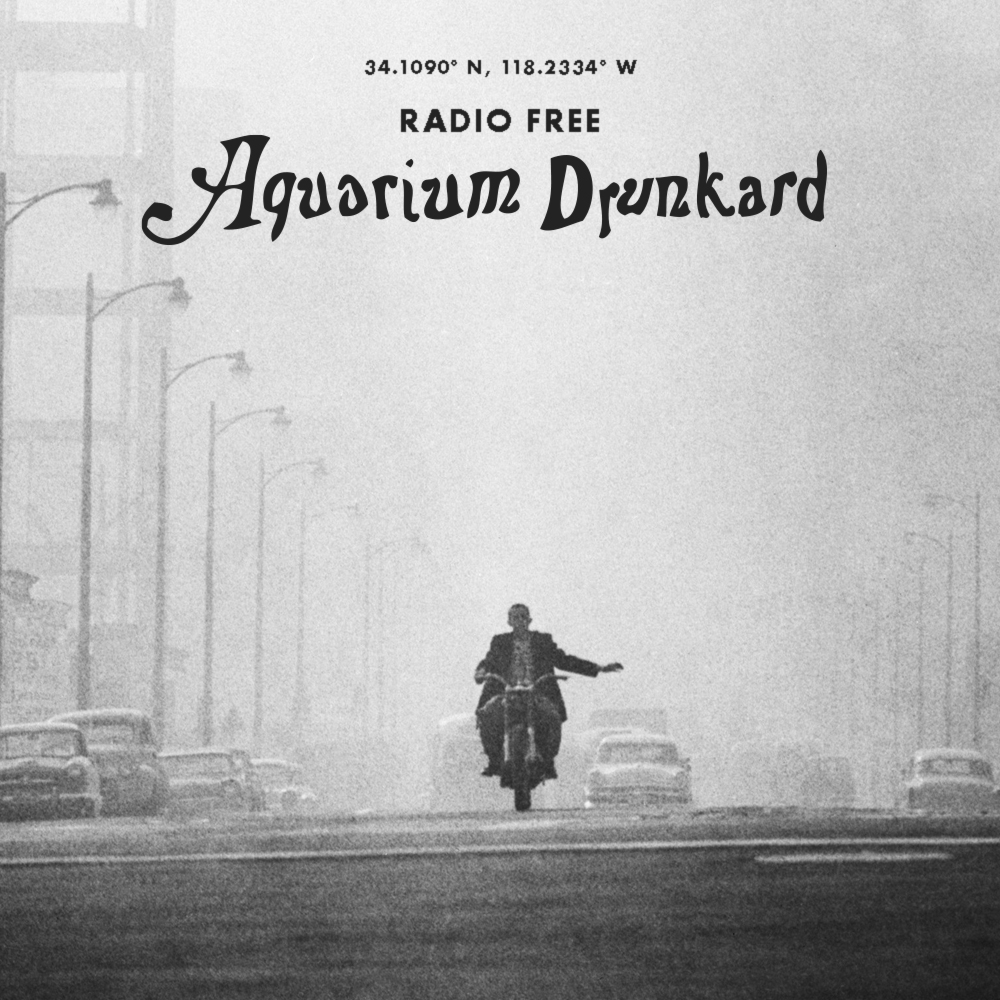 The third episode of Radio Free Aquarium Drunkard, our monthly four-hour broadcast every third Sunday of the month, is now archived for on-demand listening. 
Originally aired September 20th, this edition features a special presentation of Aquarium Drunkard's Lagniappe Sessions in the first hour, followed by Range and Basin, Doom and Gloom From the Tomb, and Personal Sky. Individual shows are archived for our Patreon supporters, and will be posted later this week. This month's broadcast engineered by Michael Krassner at the 7-Track Shack.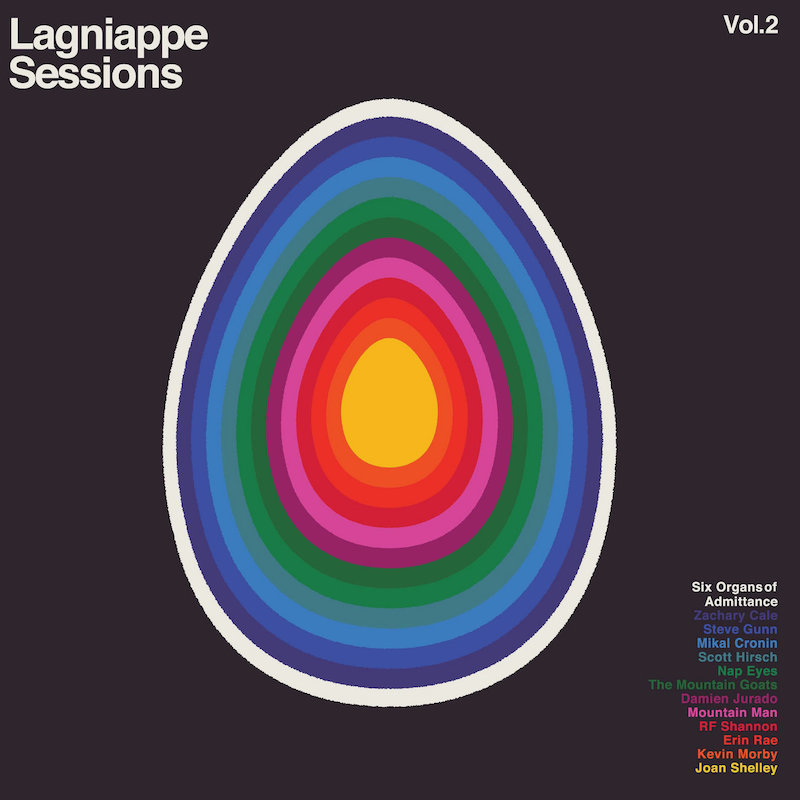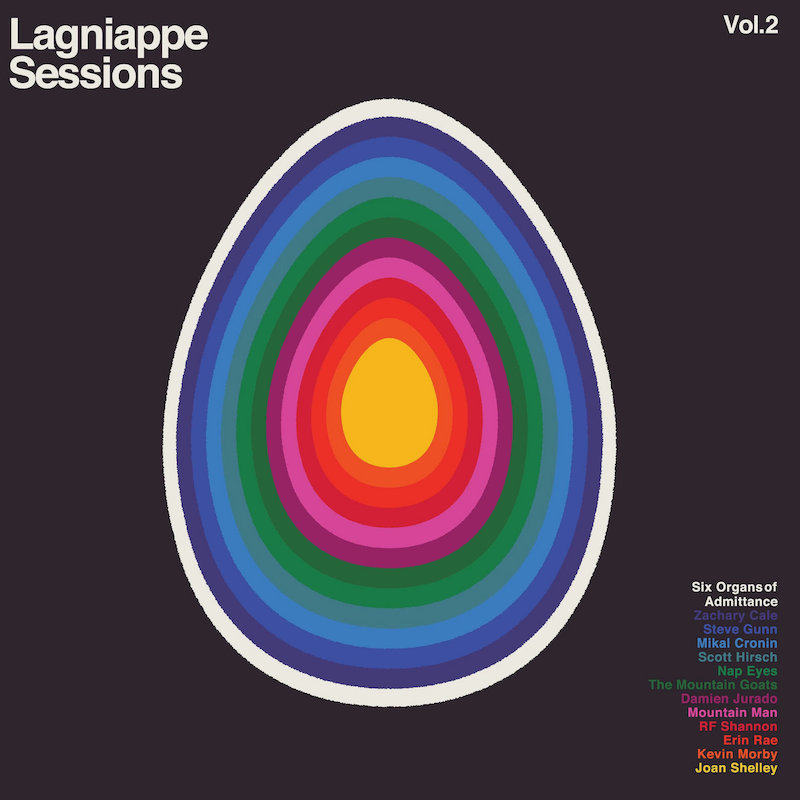 Aquarium Drunkard's Lagniappe Sessions (Dublab Showcase)
Nap Eyes – "2 Kool 2 Be 4-Gotten" (Lucinda Williams) ++ Boogarins- "I Can See It (But I Can't Feel It)" (My Bloody Valentine) ++ Erin Rae – "As We Go Along" (The Monkees) ++ Ryley Walker – "Everybody Is Crazy" (Amen Dunes) ++ Eamon Fogarty – "A Road To Nowhere" (Carole King) ++ Scott Hirsch – "So Far Away" (Dire Straits) ++ Sunny War – "Fragile" (Wire) ++ Omni – "The Stranger" (Billy Joel) ++ Strand of Oaks – "When It's Cold I'd Like to Die" (Moby) ++ Molly Sarle – "Gypsy" (Fleetwood Mac) ++ Mountain Goats – "Blood Bank" (Bon Iver) ++ Kevin Morby – "Random Rules" (Silver Jews) ++ Joan Shelley – "I Would Be In Love (Anyway)" (Frank Sinatra) ++ Robert Walter's 20th Congress – "Dark Star" (Grateful Dead)
Range and Basin with Jason P. Woodbury
Jeff Phelps – "Excerpts From Autumn" ++ Palm Unit – "Chant Inca" (Quartet) ++ Grateful Dead & John Oswald, "Clouds Cast" (excerpt from Grayfolded) ++ Alan Moore – "Vega" (excerpt from Unearthing) ++ Masma Dream World – "Becoming The Magician" ++ Max Knouse, live on Range and Basin: "Their Little Garden", "If I Could Just Do An Impossible", "Spirits (Permits)" ++ Gnostic Trio -"The Middle Pillar" ++ Daryl Hall – "The Farther Away I Am" ++ Robert Fripp – Frippertronics Demonstration, 1979, The Midnight Special
Doom & Gloom From The Tomb with Tyler Wilcox
Harold Budd and Robin Guthrie – "Neil's Theme" ++ 75 Dollar Bill – "15 (YASI)" ++ Peter Green – "Heavy Heart" ++ Angel Bat Dawid-"Transition East" ++ Sun Ra – "India" ++ GS Schray – "His Peculiar Livestreams" ++ Cimiotti – "Ram Dass" ++ Deep Space Duo + Leonard Cohen – "Ibex Ribbon" + "Thousand Kisses Deep" ++ Mark McGuire – "Beginning Of Winter" ++ SiP – "Alice" ++ Warren Sampson – "Travellers On A Mountain Road" ++ Harmonia – "Welcome"
Personal Sky with Marty Sartini Garner
Omni Gardens, "Hallway Rug" ++ Yoshinori Hayashi, "Overflow"  ++ The Soft Pink Truth, "Sinning" ++ John Adams, "Shaker Loops mvt. IV: A Final Shaking" ++ Tim Hecker, "October Pt. 1"  ++ Tim Hecker, "October Pt. 2" ++ The Greedies, "Are You Ready" ++ The Skinnies, "Out of Order"  ++ Royal Headache, "Another World" ++ Sufjan Stevens, "In the Words of the Governor" ++ B Boys, "Energy"  ++ Pylon, "Italian Movie Theme" ++ Tiger Bear Wolf, "You Play Guitar" ++ Suicidal Tendencies, "Possessed" ++ Minutemen, "Bob Dylan Wrote Propaganda Songs" ++ Parquet Courts, "Sunbathing Animal"  ++ Gun Outfit, "Gotta Wanna" ++ Constantines, "You Are A Conductor" ++ Silver Jews, "Sleeping is the Only Love" ++ Mulatu Astatke, "Ené Alantchie Alnorem"
Does Aquarium Drunkard make your listening life better?  Help us continue our independent culture publication by pledging your support via our Patreon page. Doing so will get you access to our secret stash—including bonus audio, exclusive podcasts, printed ephemera, and vinyl records—and help us keep an independent publication going.