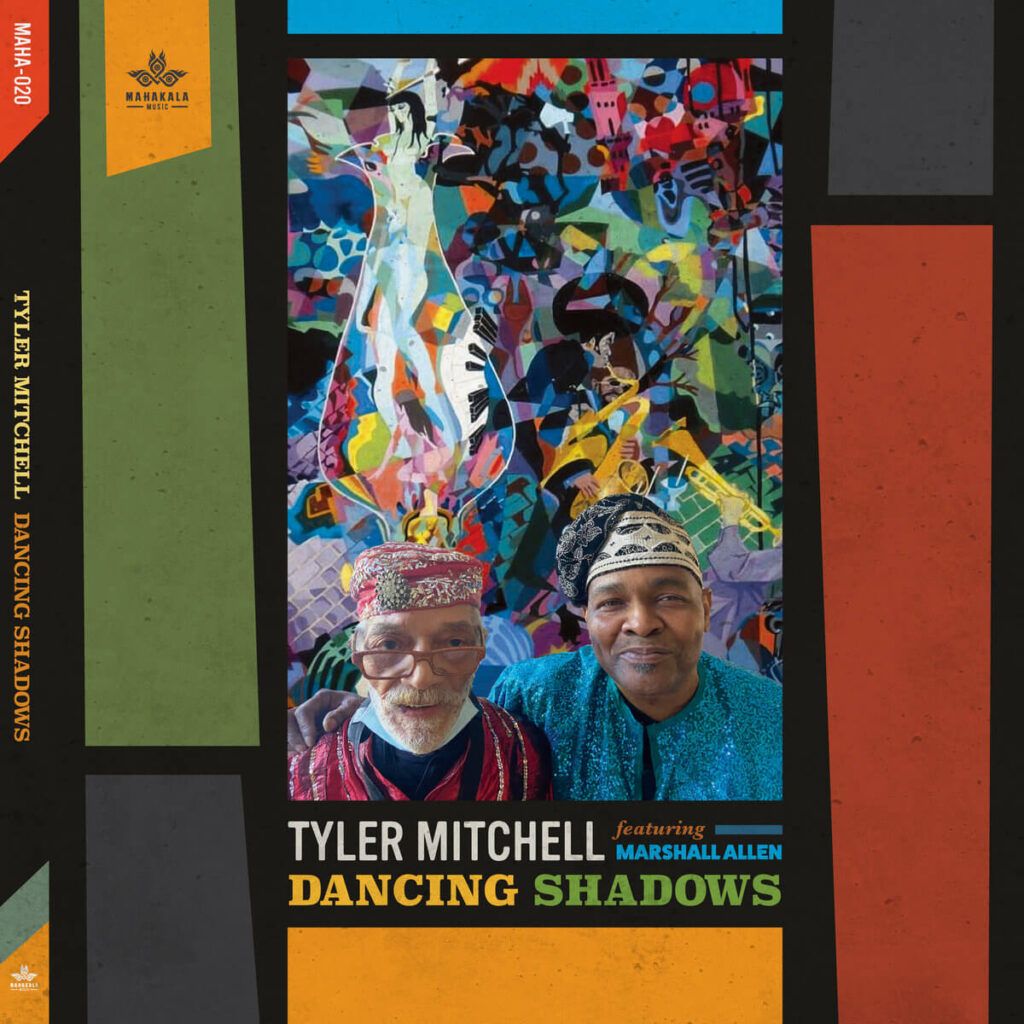 Bassist Tyler Mitchell first beamed up with alto sax legend Marshall Allen as fellow members of the Sun Ra Arkestra in 1985. After contributing to the Ra albums Hours After and Reflections in Blue, Mitchell stepped away from the Afrofuturist ensemble to pursue other opportunities, including a stint with drummer Art Taylor's Wailers. Decades of travels later, Mitchell returned to America and rejoined the Arkestra, now led by the astonishing 97-year-old Allen as bandleader and Saturnian successor.
Dancing Shadows finds them sidestepping into a new sextet configuration featuring tenor player Chris Hemmingway (a recent Arkestra inductee) and Allen's protege Nicoletta Manzini on second alto sax. The album becomes a mellow cruise through the spaceways as this group reinterprets a selection of early material from the Arkestra catalogue, alongside Thelonious Monk's "Skippy", and a handful of original compositions. "Marshall The Deputy", named for Ra's nickname for Allen, is a standout with the clattering breaks of drummer Wayne Smith and percussionist Elson Nascimento colliding with the 97-year-old's squiggly squeals. Allen drifts even further on "Spaced Out" and the classic Sun Ra tune "Angels and Demons," making his signature electronic wind instrument the EVI sound like the voyage will never end. |  j locke
Only the good shit. Aquarium Drunkard is powered by its patrons. Keep the servers humming and help us continue doing it by pledging your support via our Patreon page.