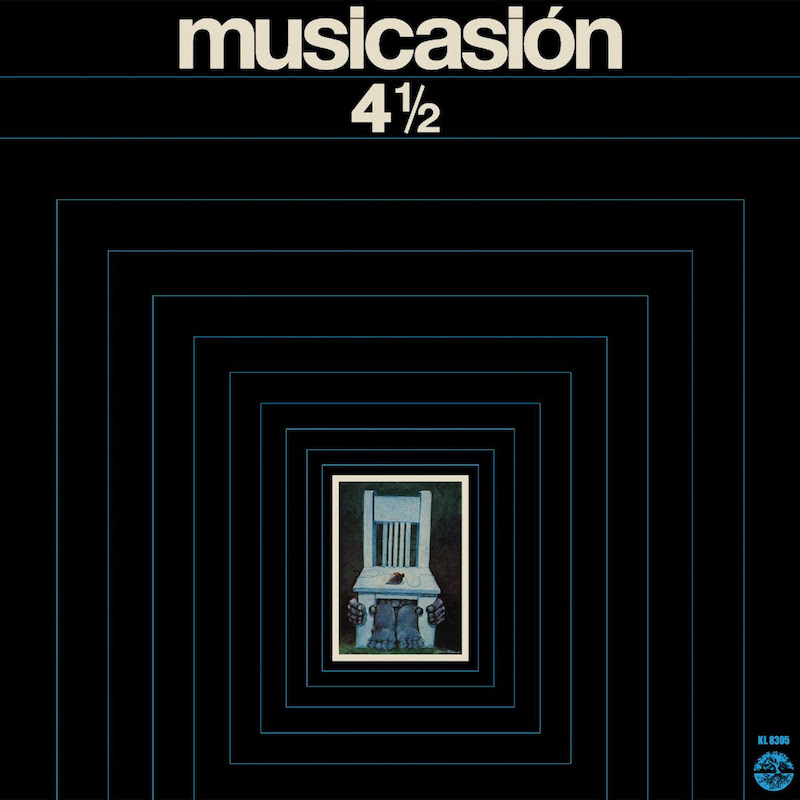 In 1969, Uruguayan musician Eduardo Mateo joined with poet, actor, and theatre director Horacio Buscaglia to create Musicasión—a collection of fourteen performances over four productions, featuring musicians from Mateo's band El Kinto and other artists from around the country. An album, released in 1971, comprises these performances and this week, thanks to the efforts of Juana Molina's Sonamos Records, sees a slightly belated 50th anniversary reissue, featuring 16 previously unreleased tracks.
The freewheeling, Tropicália-tinged sounds of Musicasión meets 60s pop and beat rock sensibilities with avant-garde theatrics, poetry, and improvisation, and blends Uruguay's native percussive-driven candombe style with tango, jazz, and bossa nova. The result is like a basement tapes jam between Los Shakers, Os Mutantes, and The Velvet Underground—bright, kaleidoscopic rock and psychedelic, jazz-inflected pop further subverted with disorienting room tone and spoken word passages.
Below, a sampling of the previously unreleased tracks. "Rosa" is a slow-burning choral psych ballad with soulfully pleading vocals, while the floating and jazzy "Tu andarás" follows the smoky bass and cool, drifting tenor of Urbano Moraes before splitting in half in a prog-rock crescendo. | c depasquale
Urbano Moraes + El Kinto :: Rosa
Urbano Moraes :: Tu andarás
Only the good shit. Aquarium Drunkard is powered by its patrons. Keep the servers humming and help us continue doing it by pledging your support via our Patreon page.