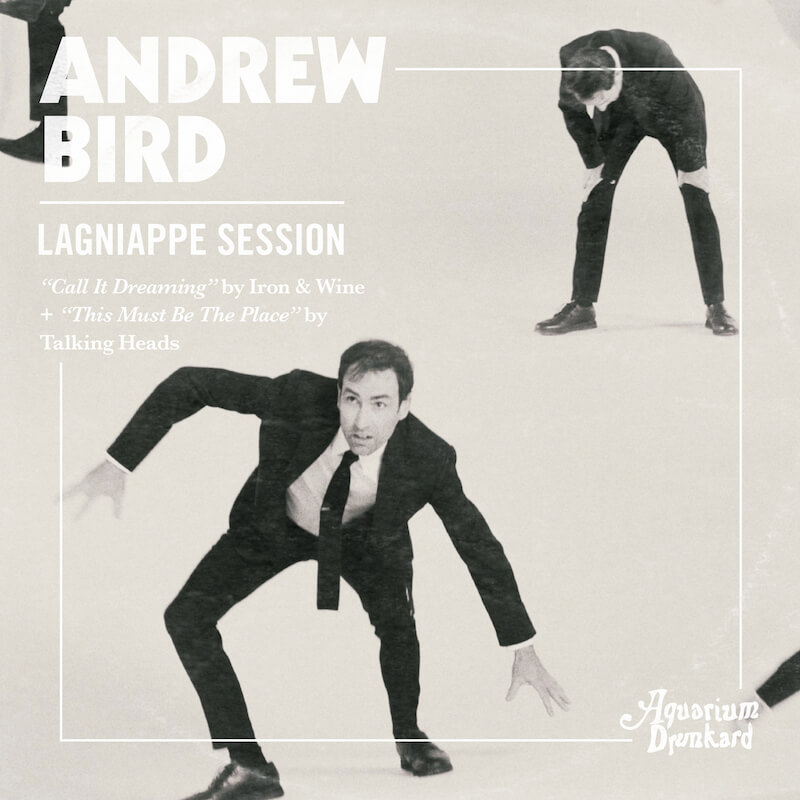 Lagniappe (la ·gniappe) noun 'lan-ˌyap,' — 1. An extra or unexpected gift or benefit. 2. Something given or obtained as a gratuity or bonus.
Andrew Bird's virtuosity is no secret. It's a disservice at this point to dip into adjectives of praise and find a new way to say as much. Bird's been around the well-regarded block, with a discography and collection of co-signs to prove it. It's tough to think of a time he wasn't simply out there, doing his talented thing – playing live, popping up on your tv screen, releasing attentive albums. Now, "there" brings him here, as he drops by to hand off a couple of one-man-band styled covers for his Lagniappe Session. Casually expert in their delivery, there's the busker-vibed nod of Iron & Wine's "Call It Dreaming", and a looped and layered offering of Talking Heads crowd-pleaser "This Must Be The Place."
Bird's new lp, Inside Problems, drops this week via Loma Vista ahead of his summer tour kicking off mid-June. The artist's notes on his cover selections, below.
Andrew Bird :: Call It Dreaming (Iron & Wine)
This album, The Creek Drank the Cradle, was one of those that just becomes part of the fabric of your daily life during a specific time. I remember visiting my then girlfriend in Chattanooga in the early 2000s and listening to this as we made dinner. I love how lo-fi and melodic it is and how Sam's voice blends with the guitars. I didn't notice or care what it was about until I covered it. It's like that whole album is one gorgeous song.
Andrew Bird :: This Must Be The Place (Talking Heads)
I am playing the 6th grade graduation at my son's school and lyrically, my own catalogue of songs are a bit dark for such an occasion, so I thought of this gem. Not that this tune isn't subversive in its own way, but it feels right. It's also only two chords which makes it fun and easy to make a loop and play over.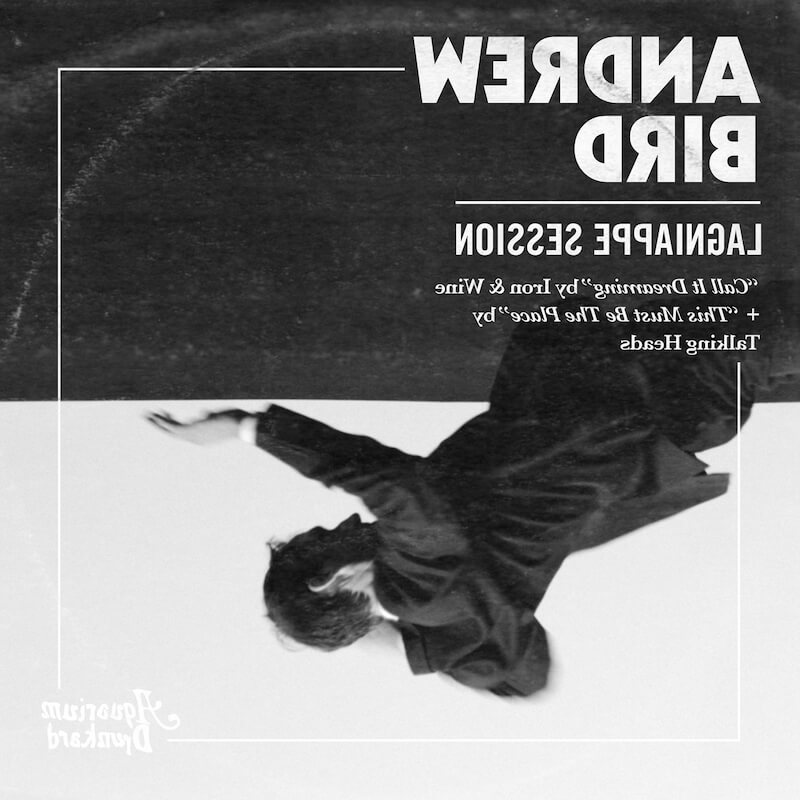 Lagniappe Sessions Archives / imagery via d norsen
Only the good shit. Aquarium Drunkard is powered by our patrons. Keep the servers humming and help us continue doing it by pledging your support via our Patreon page.