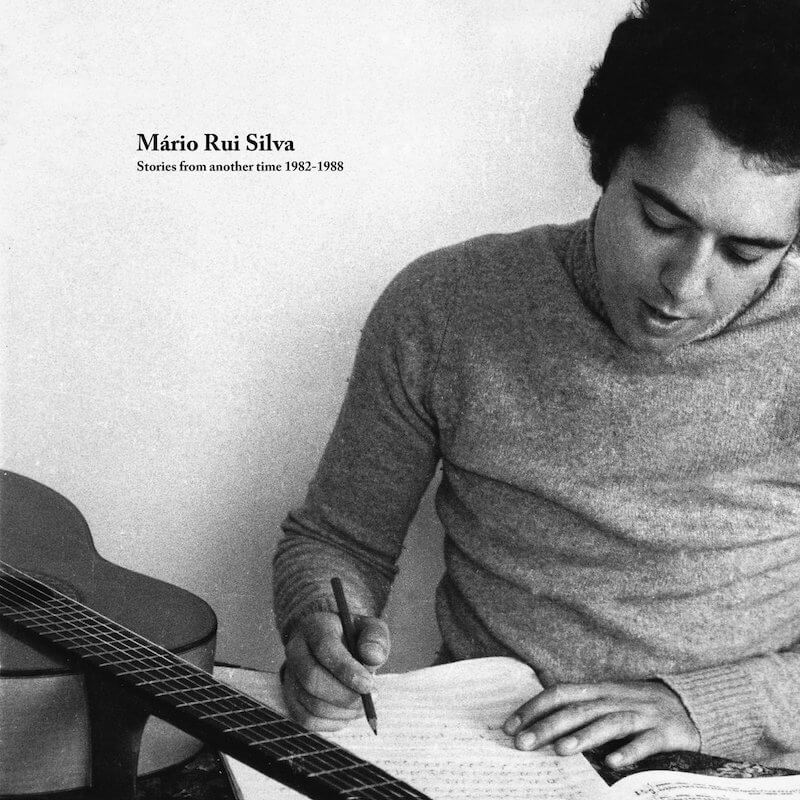 Compiling 17 tracks across Angolan guitarist, researcher and intellectual Mário Rui Silva's 1980s output, Stories From Another Time 1982-1988 is an eccentric and engrossing collection of historically informed and forward thinking folk music. Under the tutelage of Liceu Vieira Dias, co-founder of the late nationalist-militant afro-folk group Ngola Ritmos, Silva internalized the musical and political implications of his home's origins under Portuguese imperialist rule and, upon turning these stones over, transmuted the generational trauma and traditional Angolan semba and kazukuta rhythms of its time with more modern textures of jazz-fusion, neoclassical, and tropical pop.
The contrast at play allows for such moments as the collection's opener, "Kazum-zum-zum" – a charging jazz-funk drum machine beating across the gleam of a marimba and a serpentine synth groove. Atop the track's sub-aquatic coral boogie, Silva sings: "I have no relatives, I have no friends, I have no nobody." It seems, almost as if with a beguiling smirk, he pairs melancholy, if not tragic, tales with a more imbibed sonic spirit. It makes for a truly bold and refreshing listen – the way the breezy rhythm and parading horns of "Sung'ali" bely the story of a desperate woman of woeful economic means who turns to theft and is subsequently doomed to worse. Or the way Silva taps into a dreamy escapism on the instrumentals "Dembita" and "Lonjura," his guitar, winding and pensive amongst maracas, the same way he does on the gently swaying "Maniku," a song, ironically enough, that tells the story of a man urging his friend to get his head out of the clouds and back into the societal decree. And there's "Lembrança De Um Velho," whose melody accompanies the image of an old man who comes out of prison and takes a boat back to his country. It's an absolute lounge-funk heater.
Elsewhere, Silva seems to be honoring instruments for their own sake – the way their sounds pass down through the generations and evolve within the intersection of tradition and revolution. The meditative, percussive minimalism of lamellophone-based tracks such as "Kizomba Kya Kisanji" and "Madimba M'ami" evoke a sense of magical realism otherwise only bubbling under the surface of his work. Silva's meandering, interweaving guitar passages, often so romantic and mesmerizing, like on "Ngele-ngele-ngele," a melody made to represent the reality of a farmer starving on their own land, twist that fanaticism into a crueler cosmic irony with the grace of a great storyteller. No one listener needs to know what Silva is actually saying, let alone the heady, historical takes, to dig what he's doing here, but, as with so many things, the extra little bit of mythology makes it just that much more irresistible. | c depasquale
For heads, by heads. Aquarium Drunkard is powered by its patrons. Keep the servers humming and help us continue doing it by pledging your support via our Patreon page.