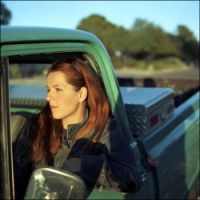 Although I have owned, and enjoyed, this album for years now, there is something refreshingly new to it that is just now beginning to reveal itself to me. It's as if another layer has been peeled back that I had never taken notice of before. Yes, it's true that all great albums do this; but thankfully it still a surprise when it happens.
What I have always loved about Neko Case is her seemingly efffortless mastery of country-noir, and Blacklisted, taken as a whole, speaks volumes to this claim. While last year's Fox Confessor Brings the Flood was great in it's own right, there is definitely something about Blacklisted that trumps it. It's as if Blacklisted achieves a an almost subconscious cohesiveness that, with all it's obvious merit, does not happen in the same way on Fox Confessor. Or maybe I've just been listening to wayyy too much Roy Orbison lately.
Discuss: For you, when it comes to Neko Case, what is her essential album?
Download:
MP3: Neko Case :: Things That Scare Me
MP3: Neko Case :: Deep Red Bells
–––––
Amazon: Neko Case – Blacklisted
www.nekocase.com ++ www.myspace.com/nekocase
+ Explore Neko Case via eMusic's no risk 25 Free MP3 trial offer
––––––––––––––––––––––––––––––––––––
+ Visit The Hype Machine For Additional Neko Case MP3s