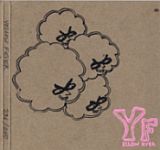 I love The Breeders. After the Pixies disbanded it was not Frank Black's career I followed with great interest, but Kim Deals. Austin's Yellow Fever sound a bit like Pod era Breeders, and "Katcatcher," the first song off their self released EP, had it's hooks in me from the get-go.
If you listen to my radio show or podcast, you'll remember I started my set two weeks ago with "Katcatcher," noting I had only just heard the track not fifteen minutes beforehand. It is sweet lo-fi goodness. Be on the lookout for these gals at SXSW, and in the meantime check out their myspace page for details on ordering the EP, tour dates, etc.
Download:
MP3: Yellow Fever :: Katcatcher
———
www.myspace.com/yellerfever
–––––––––––––––––––––––––––––––––––––––––––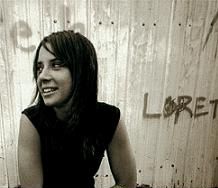 Chan Marshall's in the Bathysphere, folks. Having discussed Bill Callahan's latest adventures, sans his Smog moniker, earlier in the week, I was inspired to que up Smog's "Bathysphere" along with Cat Power's equally impressive cover back to back. Listening to them next to one another only further solidified my opinion that Chan Marshall may be the present queen of song (re)interpretation.
It also served as a reminder of what a great album What Would The Community Think? is. As much as I love her latest work, this early incarnation in her career truly had a palpable power all its own. Also: check out the Bathyspere era Cat Power videos for "Nude As The News" below. The '96 live recording was cut for French television and features Sonic Youth's Steve Shelley om drums.

Download:
MP3: Smog :: Bathysphere
MP3: Cat Power :: Bathysphere (cover)
Video: Cat Power :: Nude As The News
Video: Cat Power :: Nude As The News (live 1996)
———
Amazon: Smog – Wild Love
Amazon: Cat Power – What Would The Community Think?
smog myspace ++ cat power myspace