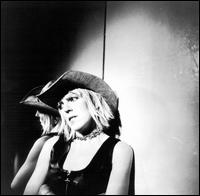 I consider Lucinda Williams Car Wheels On A Gravel Road to be a true genre classic in every sense of the word. Its marriage of southern gothic lyrical imagery and atmosphere, paired with a good set of headphones, has the rare power to transport the listener to the deep rural south without stepping foot on a plane. This latest project, however, not so much.
Nearly a decade after Car Wheels release we find Lucinda on her eighth album, West, mourning both the loss of love and the death of her mother. "The songs deal with a chapter in my life and they definitely tell a story," says Williams. "It's probably been the most prolific time in my life as a writer. I'd been through so many changes — my mother's death and a very tumultuous relationship that ended badly — so obviously there's a lot of pain and struggling, but it ends with a look toward the future."

Prolificacy does not necessarily equal quality, no matter the source material, and on West, unlike her past works, the album does not readily engage the listener. It feels weighted down by grief and pain. While the recording process may have been a therapeutic exercise for Williams, it is missing the yin and yang of Williams muse that has always balanced/bridged the light and the dark in her music. While much of Williams songwriting is clearly no stranger to loneliness and pain; West takes this running motif even further into a raw, and sometimes quite brutal place. Here's to  hoping this one turns out to be a grower.

Elsewhere: To read a contrarian view of West, check out Thom Jurek's review at allmusic.

Previously: Lucinda Williams :: Car Wheels On A Gravel Road (Reissue)
Download:
MP3: Lucinda Williams :: Unsuffer me
———-
Amazon: Lucinda Williams – West
www.lucindawilliams.com +++ www.myspace.com/lucindawilliams
+ Lucinda Williams available through eMusic's 25 Free MP3 trial offer.
–––––––––––––––––––––––––––––––––
+ Visit The Hype Machine for additional Lucinda Williams MP3s.