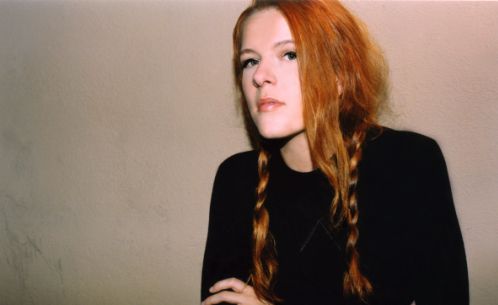 Who else out there has recently had their ass kicked by this super-cold going around? Besides just being generally miserable, it also cut into my checking out Neko Case's gig this past weekend at the Henry Fonda here in L.A. Ah well, thanks to the good folks at New West it was not a complete bust as they had just recently sent me Neko's Austin City Limits performance from 2003 on CD and DVD.
Performing with her seasoned band (including pedal steel legend, Jon Rauhouse, and the honey-throated Kelly Hogan) Case works through standout tracks from her (as of then) catalog including this cover of Dylan's "Buckets of Rain," which, if you have ever seen Case live, you know is quite possibly worth the price of admission alone.
Previously: Revisiting :: Neko Case's Blacklisted
Download:
MP3: Neko Case :: Buckets of Rain (cover)
MP3: Bob Dylan :: Buckets of Rain
——–
Kermit Ruffins :: You're A Viper
Being that today is Fat Tuesday, I'm going to take this opportunity to post one of my favorite New Orleans related tunes, Kermit Ruffins' rendition of "You're A Viper." If you are ever in New Orleans, make it a point to catch a Ruffins show, be it at the Rock 'n Bowl, a club in the Quarter or one of his famous Thursday night BBQ gigs at Vaughns.
Download:
MP3: Kermit Ruffins :: You're A Viper
——————-