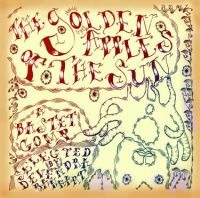 You may have read over the weekend that L.A.'s Arthur magazine has announced that it will be closing its doors, effective immediately, after five prolific years of publication. Since the Drunkard's inception I have written about the magazine (available free locally), and its various offshoots, numerous times and am genuinely sorry to see it go.
Besides the exploration of psych-folk and the surrounding sub-genres, the magazine regularly featured guest contributors including, but not limited to, Thurston Moore, Will Oldham, and Spike Jonze, and, while concentrating on music and culture, thoughtfuly covered a wide variety of subjects of social importance. An explanation of the publication's closure can be found on it's website. All the best to those who contributed to a great magazine.
Besides the print magazine, website, and the various, excellent, Arthur festivals and events, Arthur also curated music compilations, most notably the Golden Apples of the Sun 'freak-folk' compilation. It's limited edition pressing of 2,000 copies is long sold out, but below are a couple of tracks as a salute to a truly adventurous endeavor.
Download:
MP3: Iron & Wine :: Fever Dream
MP3: Six Organs of Admittance :: Hazy St.
————
arthur website ++ arthur blog ++ arthur store ++ more mp3s via the hype machine