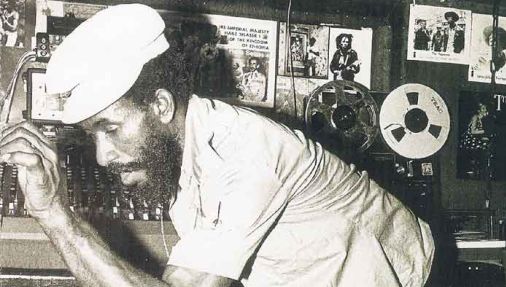 Mixtapes and compilations, curated by artists I admire, have always appealed to me in a voyeuristic/curio type of way. For the music junkie, it's a little bit akin to peering into a sliver of ones soul. Jonny Greenwood, of Radiohead acclaim, sees his reggae/dub compilation drop this week on the Trojan/Sanctuary label.
For those appreciative/interested in "classic" era reggae and dub, Is The Controller will be a very welcome addition to your collection. The tracks were culled from the Trojan label's extensive archives, and Greenwood states in the liner notes he listened to nothing but Jamaican reggae and dub prior to their selection. Die hard connoisseurs, who, inevitably, will be familiar with many of the artists and tracks, will certainly find new inspiration in the track-listing and mix.
The comp is part of the Trojan label's 40th anniversary celebration which will also see upcoming comps curated by Super Furry Animals, Fatboy Slim and others.
Download:
MP3: Lee Perry :: Black Panta
MP3: Delroy Wilson :: This Life Makes Me Wonder
————
Amazon: Johnny Greenwood Is The Controller
+ Visit The Hype Machine for additional dub/reggae MP3s
——————————————————————————————————————————–
+ Download 25 MP3s via eMusics no risk trial offer