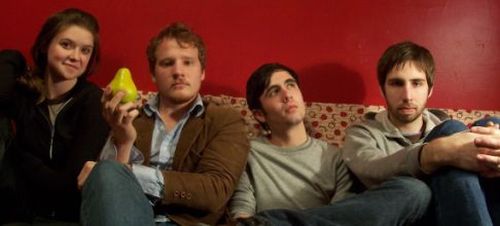 Longtime Drunkard favorite Page France will be releasing an album via Suicide Squeeze on May 8th, and (you guessed it) fresh from a string of dates at SXSW, are now making their way up the West coast.
If you are unfamiliar with the Maryland based group, imagine the folkier elements (Neutral Milk) of the Elephant Six Collective and you're on the right track. Below are two tracks off The Family Telephone, and two from 2005's excellent Hello, Dear Wind; which was one of my favorite albums of that year.
Download:
MP3: Page France :: Hat And A Rabbit
MP3: Page France :: Mr. Violin And Dancing Bear
——-
From 2005's Hello, Dear Wind:
MP3: Page France :: Junkyard
MP3: Page France ::Bush
——-
Pre-order: Page France – …and The Family Telephone
www.pagefrance.net ++ www.suicidesqueeze.net ++ www.myspace.com/pagefrance
+ Download Page France at eMusic via their 25 free MP3 offer
——————————————————————————————————————————-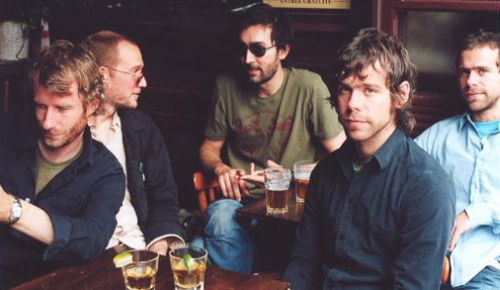 ALSO: If you haven't heard it yet…yesterday, The National unveiled the first MP3 off their upcoming album The Boxer (due out May 22nd). Could not be more excited for this release, as Alligator remains my favorite album of the last two years.
Download:
MP3: The National :: Fake Empire
——
www.americanmary.com ++ www.myspace.com/thenational ++ more national mp3s
+ Download The National at eMusic via their 25 free MP3 offer
——————————————————————————————————————————-