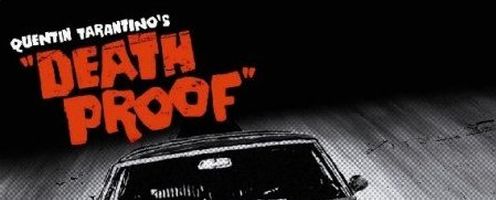 Wow…I just got back from the ridiculousness that is the Tarantino/Rodriguez campfest Grindhouse. I've had the Death Proof soundtrack for about a week, and thought (as usual) that Tarantino and his music supervisor made good use of their slightly obscure artist/track choices throughout the film.
My favorite being the use of the juxtaposition of the Dave Dee, Dozy, Beaky, Mick & Tich track "Hold Tight." I don't want to give anything away for those that have yet to see the flick, but I will say it's use in this scene was truly inspired.
Download:
MP3: Dave Dee, Dozy, Beaky, Mick & Tich :: Hold Tight
——-
Amazon: Death Proof – OST
––––––––––––––––––––––––––––––––––––––––––—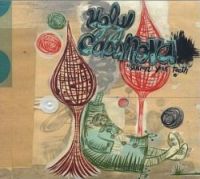 I have yet to listen the latest Modest Mouse LP (a copy is in en route as I type this), so I have no opinion thus far. But, I do have an opinion on Isaac Brock's 2002 side project: Ugly Casanova's lone album, Sharpen Your Teeth; which I have found myself revisiting, here and there, the past few months.
For those unfamiliar with the back story, read the tall tale of the mysterious origins of Ugly Casanova (one,ahem, Edgar Graham) over at Sub Pop's website.
Like I said, I don't know what the pairing with Marr sounds like, but the Casanova project was a collaboration of the best kind. Teamed up with Brian Deck, Califone's Tim Rultili, Black Heart Procession's Pall Jenkins and Holopaw's John Orth, the album ended up sounding something like a seasick blend of Modest Mouse channeled by Tom Waits circa Mule Variations. Depending on your musical leanings that either sounds really good or flat out atrocious. If your still reading, we'll assume the former.
Heard the new Modest Mouse album? If so, drop your opinions in the comments below.
Download:
MP3: Ugly Casanova :: Hotcha Girls
MP3: Ugly Casanova :: Things I Don't Remember
——–
Amazon: Ugly Cassanova – Sharpen Your Teeth
www.modestmouse.com ++ www.myspace.com/modestmouse ++ more ugly casanova mp3s
+ Download Ugly Casanova via eMusic's 25 free MP3 no risk trial offer
––––––––––––––––––––––––––––––––––––––––––—
+ Visit The Hype Machine for additional Ugly Casanova MP3s