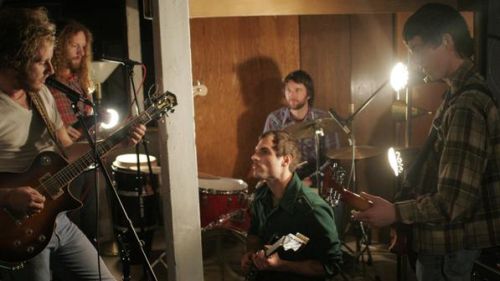 Before the weekend officially hits I want to remind folks that Tuesday saw the official release of one of the better – new – albums I have heard lately — The Shaky Hands self-titled debut.
Perky, jangly, rough around the edges, indie pop your thing? Then try this LP on for size. Also, if you like early, early R.E.M., you may very well appreciate these cats.
The Portland outfit has been covered pretty thoroughly 'round ye olde blogosphere the past two months, so you should have no trouble at all rounding up a good selection of MP3s to peruse.
Download:
MP3: The Shaky Hands :: Why And How Come
MP3: The Shaky Hands :: The Sleepless
———–
Amazon: The Shaky Hands – S/T
www.myspace.com/shakyhands ++ shaky hands mp3s
+ Download music via eMusic's 25 free MP3 no risk trial offer
––––––––––––––––––––––––––––––––––––––––––—
+ Visit The Hype Machine for additional Shaky Hands MP3s
—
Video: The Shaky Hands :: Why And How Come