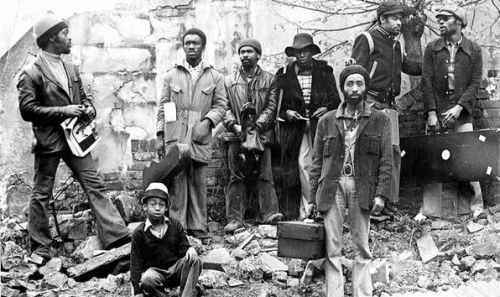 I was pretty jazzed to see Cymande's "Bra" featured on the music insider website Idolator this afternoon, as their wayback machine posts are by far my favorite feature. Heavily sampled over the years, "Bra" thankfully retains it's original badassness. Yes, it's badassness.
Cymande, the short-lived West Indies/Jamaican, eight person, outfit was pretty versatile, as exemplified by the track "Dove" below. Unlike the slinky funk on "Bra," "Dove" almost sounds like a long lost early seventies Santana outtake.
"Dove" and "Bra" can both be found on the remastered Renegades of Funk collection. Check it out.
Download:
MP3: Cymande :: Dove
——–
Amazon: Cymande – Renegades of Funk
+ Download tunes via eMusic's 25 free MP3 no risk trial offer
––––––––––––––––––––––––––––––––––––––––––—
+ Visit The Hype Machine for additional Cymande MP3s