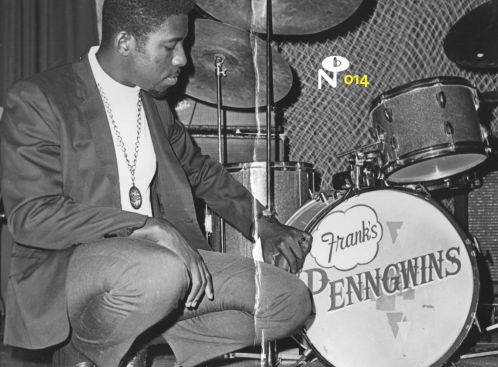 May 8th will see the release of Numero Group # 14, entitled, Cult Cargo – Grand Bahama Goombay. Like release #6, Belize City Boil Up, this new edition again finds the label exploring the long ignored pan-American funk, soul and R&B sub-genres between the years 1969 and 1976.
Reading the accompanying notes for the release provides a glimpse into the intricate process that went into this latest Cult Cargo project. According to the notes, the Bahamas (victim of multiple devastating hurricanes the past decade) have lost much of it's indigenous musical (recorded) heritage due to the destruction left in the various storms wakes. This being the case, digging through crates of old vinyl was not only a challenge, but near impossible. The Numero folks state that if they had begun this project ten years earlier they would have come back to the States with everything, but if they had not started when they did, they would have returned with nothing.
In today's world of MP3s, mass electronic file storage, and other compressed technology, the Cult Cargo story packs that much more of a punch.
Grand Bahama Goombay doesn't drop until May, so here is a sneak peak until the goods arrive. For those ready to jump the gun, pre-order available on Numero Group's website.
Previously: Eccentric Soul: Twinight's Lunar Rotation
Download:
MP3: Gonna Build A Nation :: Gonna Build A Nation
———-
Amazon: Cult Cargo 014 :: Grand Bahama Goombay
www.numerogroup.com ++ www.myspace.com/thenumerogroup
+ Download tunes via eMusic's 25 free MP3 no risk trial offer
––––––––––––––––––––––––––––––––––––––––––—
+ Visit The Hype Machine for additional MP3s