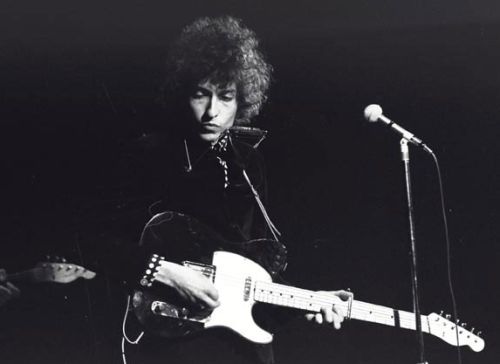 If you consider yourself more than a casual fan of Bob Dylan, chances are you remember the song, album and/or concert event that turned you into a true believer. Yes, there are obviously folks with a passing interest in the artist who can hum a few bars to "Like A Rolling Stone," but the majority of Dylan fans seem to be, on a variety of levels, all in.
For me, the moment I realized that there was something more to the man that just the legend, and the oft-covered songs on the local classic rock station, was hearing Bootleg Series Vol. 4 – Live, 1966, specifically the track "Baby, Let Me Follow You Down." It was then I knew, that I too, was all in.
Bootleg Series Vol. 4 is comprised of the stuff of legend. Officiously released in 1998, this show, for mis-labled for years on the bootleg scene as having taken place at the Royal Albert Hall.
The track in question, the traditional "Baby, Let Me Follow You Down," originally arranged and released as a sparse folk song on Dylan's 1962 eponymous debut, takes on an altogether new power here. Raucously backed by The Hawks, who would soon morph into The Band, Dylan leads the group through the standard with an almost venomous self confidence. After hearing this, I never looked back.
Previously: Bob Dylan :: Don't Look Back (Deluxe DVD)

Download:
MP3: Bob Dylan :: Baby, Let Me Follow You Down
—
Video: Bob Dylan :: Like A Rolling Stone, Live 1966
Video: Bob Dylan :: Ballad Of A Thin Man, Live 1966
——–
Amazon: Bob Dylan – Bootleg Series Vol. 4 – Live, 1966
www.bobdylan.com ++ www.expectingrain.com ++ more dylan mp3s
+ Check eMusic's 25 free MP3 no risk trial offer
––––––––––––––––––––––––––––––––––––––––––—
+ Visit The Hype Machine for additional Bob Dylan MP3s