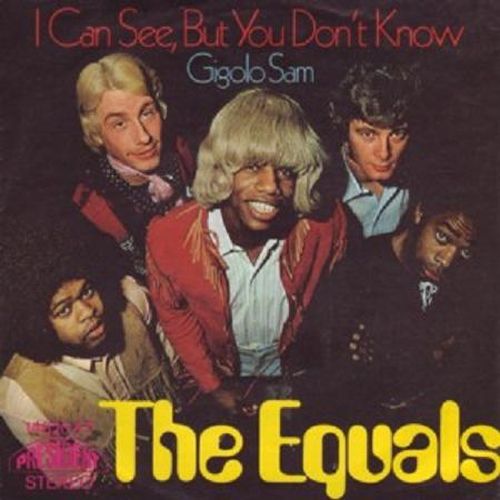 Went and saw Blonde Redhead and Annuals Wednesday night — good — but I'd be lying if I said I was not just as excited to hear the DJ at the Bigfoot ,later that evening, spinning Equals tunes. Maybe it's in part due to the club was "booze free."
The Equals: It's the late sixties in the UK — how do you describe these guys? Garage, r&b, freakbeat, rock & roll? All encompassing hybrid? Sure.
Note: If you're looking avoid import prices, you can get The Equals at eMusic.
Download:
MP3: The Equals :: Mary Jane
MP3: The Equals :: Diversion
——-
Amazon: The Equals – Viva Equals
+ Download The Equals via eMusic's 25 free MP3 no risk trial offer
––––––––––––––––––––––––––––––––––––––––––—