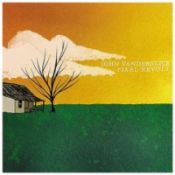 A couple of months ago John Vanderslice gave away (via his website) a completely remixed vesion of his 2005 LP Pixel Revolt.
Carefully crafted, entirely in analog, by Scott Solter, the remix constitutes Vanderslice's vision as seen through Solter's filter. A longtime Vanderslice colleague, the document is an interesting take on both the material, as well as a look at the art of the remix sans the aid of technology.
It's quite impressive what Solter accomplishes with just instinct, a razor and tape. Have a listen to the tracks and their remixed counterparts below. For a great interview with Solter per the remix project, visit SixEyes.
Los Angeles: John Vanderslice will be performing at Largo Thursday evening. The excellent St. Vincent (Annie Clark) opens.
Download:
MP3: John Vanderslice :: Exodus Damage
MP3: John Vanderslice ::Exodus Damage (analog remix)
MP3: John Vanderslice ::Trance Manual
MP3: John Vanderslice ::Trance Manual (analog remix)
———
Amazon: John Vanderslice – Pixel Revolt
www.johnvanderslice.com ++ vanderslice myspace ++ st. vincent myspace
+ Download Vanderslice through eMusic's 25 Free MP3 offer.
——————————————————————————————————————————-
+ Visit The Hype Machine for additional Vanderslice MP3s.