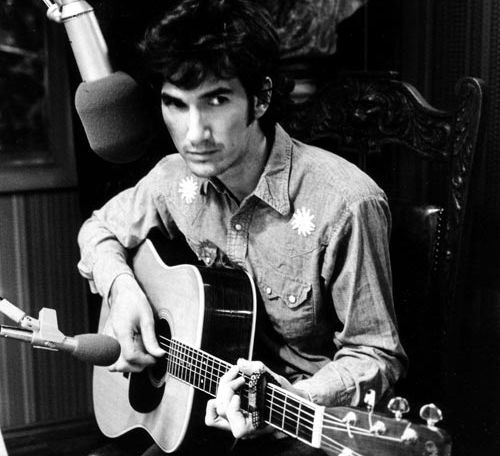 "There are only two kinds of songs; there's the blues, and there's Zip-A-Dee-Doo-Dah." – – Townes Van Zandt (1944-1997)
I am presently reading author John Kruth's biography of legendary Texas singer-songwriter
Townes Van Zandt
entitled
To Live's to Fly: The Ballad of the Late, Great Townes Van Zandt
. If you're at all familiar with Townes you may well know some of the details of his life, and how such events scarred the artist, and eventually intertwined themselves into the core of his creativity and music. So far,
To Live's To Fly
is a decent look into Townes time on this earth as witnessed by friends, colleagues and contemporaries.
Essential Viewing: If you consider yourself a
Townes
fan, and have not yet seen the documentary
Be Here To Love Me
, you'll want to get on that asap. Director Margret Brown paints a thorough, yet heartbreaking, look into the life and work of Townes music.
————–
Video:
Townes Van Zandt :: Waiting Around To Die
Download:
MP3:
Townes Van Zandt :: Flyin' Shoes
MP3:
Townes Van Zandt :: Lungs

———
Amazon:
John Kruth – To Live's to Fly: The Ballad of the Late, Great Townes Van Zandt
+ Download Townes Van Zandt through
eMusic's 25 Free MP3 offer.
————————————————————————————————————————