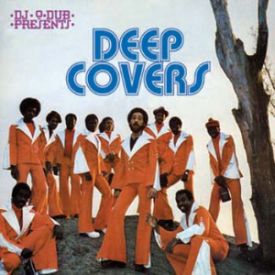 First off, the winners of the Soul Sides II compilation CD giveaway were emailed this weekend, and should receive their CDs by tomorrow. As always – thanks for playing.
Speaking of Soul Sides, the blog's curator, Oliver Wang, has his own line of mix-tape CD compilations that he self releases via his merch store. I just purchased DJ O-Dub Presents – Deep Covers and it is somehow sounds even better than the tracklist looks. The artist/song selection, cohesive sequencing and all around homemade vibe make it truly feel like that mix cassette your cool uncle passed onto you as a kid. Dig.
—
Liner Notes: "I think my love of covers stems from a hip-hop mentality where I see them as proto-remixes. In both cases, the new song usually retains elements of the original that maintain some level of familiarity but also create something fresh and original in the making. For this mix-CD, I went through my collection and pulled out some of my favorite covers from across the musical spectrum. In some cases, I went strictly on the basis of quality ­ songs that would have stood out regardless if you know they were covers or not." – DJ O-Dub
Download:
MP3: Kenny And The Beach Boys :: Big Payback
MP3: Erma Franklin/Jackie Wilson :: Light My Fire
———
Purchase: DJ O-Dub Presents – Deep Covers
www.soul-sides.com ++ soul sides myspace ++ www.o-dub.com/tapes/deep ++ emusic

+ Download tunes through eMusic's 25 Free MP3 offer.
————————————————————————————————————————
+ Visit The Hype Machine for additional MP3s.