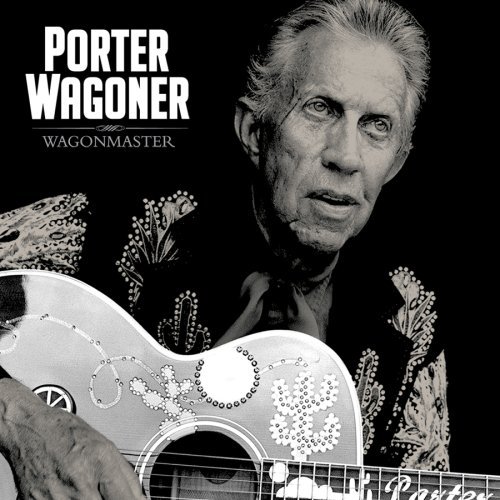 The last time Porter's songs graced the pages of A.D. was in support of the excellent compilation The Haunting Poetic Songs of Porter Wagoner 1966-1977 that gathers up the hard country legends grittiest and darkest murder ballads, et al. Real honky tonkin'.
Here, on Porters ANTI debut, Wagonmaster ,the artist teams up with producer Marty Stuart and crafts an album that feels, despite the change in Wagoner's voice, like it could have been recorded 35 years ago.
This first track below, "Committed To Parkview," was written for Wagoner 25 years ago by Johnny Cash upon his learning that he and Wagoner had both spent time in the Nashville sanatorium. I assume that this is also first (and only?) known recording of the song.
Update: Per Mike in the comments below: "Cash wrote "Committed to Parkview" for Wagoner, but eventually he did record it himself, a duet with Willie Nelson on the first Highwaymen album. Cash's manic delivery of the word "fantastic" in the final verse is worth hearing, but Wagoner's version is superior in every way (and that's not an easy thing for me to say about any Johnny Cash recording). Feels much more personal."
Previously: The Haunting Poetic Songs of Porter Wagoner 1966-1977
Download:
MP3: Porter Wagoner :: Comitted To Parkview
MP3: Porter Wagoner :: Albert Erving
———

Video: Porter Wagoner & Dolly Parton :: Just Someone I Used to Know

Amazon: Porter Wagoner – Wagonmaster
+ Download tunes via eMusic's 25 free MP3 no risk trial offer
——————————————————————————————————————————
+ Visit The Hype Machine for additional Porter Wagoner MP3s