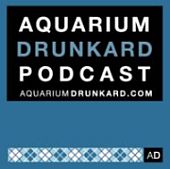 Welcome to Episode 33 of the podcast edition of The Aquarium Drunkard Show; airing live every Wednesday 2-4 p.m. PST at the Little Radio studios in downtown L.A. As requested, below is the tracklisting order for this week's podcast. This podcast episode is a recording of my recent guests, Travel By Sea, live at Little Radio this past Wednesday.
Also: If you have not already, subscribe to the podcast feed and never miss an episode of the Aquarium Drunkard show. Just put this feed in iTunes or your preferred podcatcher.
–––––
Band of Bees – Love In The Harbour ++ Howe Gelb – Paradise Here Abouts ++ Centro-matic – Triggers & Trash Heaps ++ Travel By Sea – Return To Me (Sparklehorse cover) ++ Travel By Sea – Too Much Too Quickly ++ chat with Travel By Sea ++ Travel By Sea – Hopefully (Live) ++ Travel By Sea – Complete Shakeup ++ Travel By Sea – Gone (Live) ++ Goose Creek Symphony – Satisfied Mind ++ Travel By Sea – Can't Be Wrong (Live) ++ Ryan Adams – Rainy Days ++ Jack Logan – Shrunken Head ++ Travel By Sea – Songs of Warmth ++ Shearwater – Palo Santo ++ Grizzly Bear – The Knife ++ Loose Fur – The Ruling Class ++ Superwolf – My Home Is The Sea ** Travel By Sea guest DJs the rest of show.

–––—
Subscribe: Add This Feed
MP3 Download/Stream: Episode 33
–––––––––––––––––––––––––––––––––––––––––––
Aquarium Drunkard Podcast: Archives Here