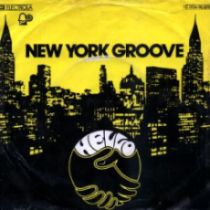 Everyone has a song they love by a band they don't — I'm sure a handful immediately come to mind. But what about songs you love by bands you, well, almost hate? I have a recent one, and it's "New York Groove" by none other than Kiss. Yes, that KISS.
It's track two, on side two, on the 1978 Ace Frehley vinyl LP. After hearing a DJ, earlier that night, I was instructed to put this one on, after midnight, while going through a friend records. I was initially aghast at the idea, but sure enough, within seconds of the needle hitting the grooves I was wholly on board.
This has, so far, been my ultimate summer jam. Throw this on in a DJ set, cast aside those preconceptions, and get down. I later learned that the track is actually a cover song by the band Hello, so that's probably why I like it. Sorry KISS.
What songs do you dig by bands you really don't? Hit us up in the comments — don't be shy.
Download:
MP3: Kiss :: New York Groove (sendspace link)
MP3: Hello :: New York Groove
———
Amazon: Kiss – Ace Frehley
+ Download Magnolia Electric Co. via eMusic's 25 free MP3 no risk trial offer
––––––––––––––––––––––––––––––––––––––––––—
+ Visit The Hype Machine for additional KISS MP3s