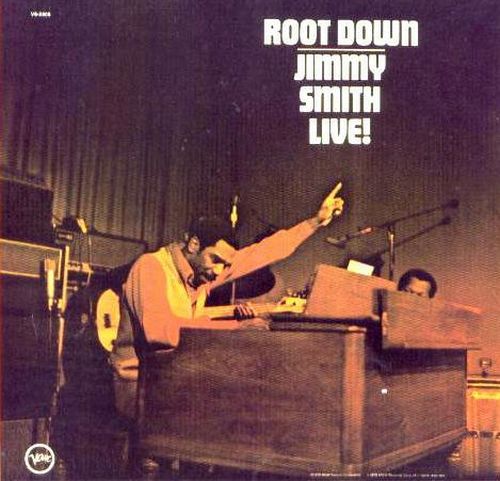 Jimmy Smith's 1972 Live LP Root Down is greasy, nasty and funky all the way. Recorded with his band live in Los Angeles, the occasion proved to be a watershed moment for soul/jazz/fusion. Having revolutionized the Hammond B3 and the way it's played, this LP single-handedly sent me out seeking similar genre albums for years after first hearing it.
Related: With all the B-Boys coverage on the Drunkard the past week, here is one more (semi) related track to to add the mix. See the Beastie's tribute/ode below off their 1994 album Ill Communication.
Elsewhere: Looking for more B3 organ jams? Hit up Funky 16 Corners old school Hammond mixtape.
Download:
MP3: Jimmy Smith :: Root Down (And Get It)
—
MP3: Beastie Boys :: Root Down
——–
Amazon: Jimmy Smith – Root Down
Video: Jimmy Smith Trio "Jazz Scene 1962 Sampler"
+ Jimmy Smith available through eMusic's 25 Free MP3 offer.
——————————————————————————————————————