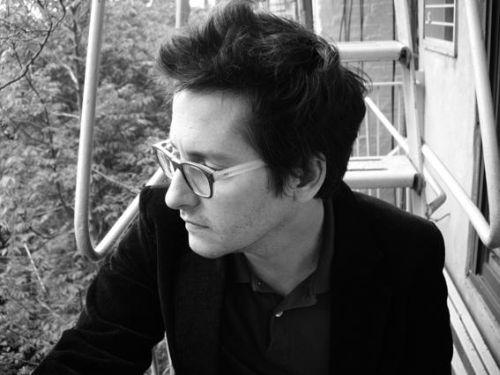 Off The Record is a new, recurring, feature here on the Drunkard that will marry two of my greatest interests; music and travel. Having a locals perspective when visiting a new locale is the difference between experiencing it through the lens of a tourist and of that of a native. Off The Record gathers some of my favorite artists, asks them to reflect on their city of residence, and choose a handful of places they could not live without, be them bookstores, bars, or vistas.
Our inaugural Off The Record guest is one of my favorite contemporary singer-songwriters, Josh Rouse. Having lived in Nashville, TN prior to the beginning of his music career, in the mid '90s, Rouse has since made Spain his home for the past couple of years, soaking up both the experience and the culture. With his new album, Country Mouse, City House, out in the states at the end of the month, Rouse had a moment to candidly share some of is favorite spots in his adopted hometown of Valencia, Spain. We're sold.
* * * * *
Well, I've spent 2 years in Valencia, Spain which is located about 3 to 4 hours (drive) south of Barcelona on the Mediterranean. Here are 5 great things about Valencia and Spain in general.
1) The Mediterranean coast is incredibly beautiful. When I first moved to Spain I went to the beach and swam in the sea everyday. Now I'm a bit more casual about it but it's still where I go a few days a week during the summer months. My favorite spot is Benicasim, which is about 45 min north of Valencia. It's a little beach town that's pretty mellow except for July when they have a huge international rock fest that brings in about 100,000 people. There's a few bars right on the beach that have DJ's playing great music. I might add that the beaches in Spain (depending where you go) are about 50% topless!!!!!
2) Paella is a rice dish cooked in a large flat pan called a "paella". It's usually done with seafood( mussels, shrimp, calamari), or with rabbit and chicken. I love both of them. It's a dish that's from Valencia but you can get it all over Spain (better in Valencia though). It's usually yellow in color with a few cloves of garlic thrown in as well as a few lima beans. There's an optional mayo type thing you can mix in called alioli (garlic and olive oil whipped together). Always best when eaten by the beach!!!
3) The siesta. After spending a hard day swimming in the sea and eating paella, I need my nap. It didn't take me long to get used to this idea. Lunch is served from 2 until 4 normally, then everything and everyone is dead until 5 or 5:30. The shops open back up and things liven up until about 10. After that you have a small dinner and go to a bar until 4 or 5 in the morning!!!
4) The nightlife in Valencia is quite lively. The Spanish like to have a good time.There's 2 or 3 sections of the city that have quite a few bars/clubs, and thousands of people in the streets. The most most happening area is called "EL Carmen" lotsa tourists there. The best place to see indie bands is El Loco club or Wah Wah. It's surprising that these places are open until really late, yet you never see alot of people trashed. The people in Spain are generally really well behaved!
5) Castellano is the language most people speak in Spain. Don't call it espanol or the Spanish get a little edgy. Reason being that "espanol" came from castellano. It sounds best when the "c" is pronounced with a "th" type lisp. This is something that I had to master right away. It's a beautiful language that takes a good 5 to 7 years to master. I've got about 3 left!!!!
* * * * Look for Rouse's new LP, Country Mouse, City House, to hit retail July 31st. In the meantime, listen to "Pilgrim" off the album below. It's Jazz-cool.
Download:
MP3: Josh Rouse :: Pilgrim (NEW)
MP3: Josh Rouse :: Straight To Hell (clash cover, highly recc'd)
———-
Pre-order: Josh Rouse – Country Mouse, City House
www.joshrouse.com ++ www.myspace.com/joshrouse ++ emusic
+ Download Josh Rouse via eMusic's 25 free MP3 no risk trial offer
——————————————————————————————————————————
+ Visit The Hype Machine for additional Josh Rouse MP3s