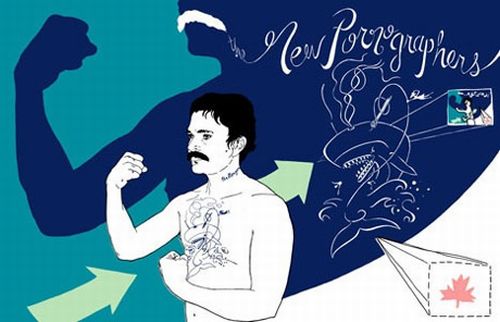 Although it does not officially drop until late August, the New Pornographers fourth LP, Challengers, has been a pretty constant jam around these parts the past few weeks. If your into indie-pop, you are most definitely already a rabid New Pornos fan, if not, well, you might want to get on that. Like, quick.
Over the past six weeks Matador has released a couple of tracks off Challengers as a preview; the most recent/interesting being this Destroyer penned track entitled "Myriad Harbor." Ah yes, listen as Mr. Bejar waxes on Manhattan love and ladies. The track notes below are by the band and available (in full) via their label site. Album available August 21st.
* * * *
Myriad Harbour: "Dan's New York song. When I got the demo from him, I thought he purposely wrote a New York song because I had just moved to NY. Probably not, though. In this song, Dan urges me to 'look up for once and see just how the sun sets in the sky.' Two songs later, I sing that 'there is something unguided in the sky tonight.' Coincidence?"
My Rights Versus Yours: "This is a stream of consciousness story-of-my-life type of song. 1st appearance of French horn on a New Ps album, and only 30 seconds into the album! Ends with a nod to Jeff Lynne with the vocoded vocals."
Download:
MP3: The New Pornographers :: Myriad Harbor
MP3: The New Pornographers :: My Rights Vs. Yours
——–
Pre-order: New Pornographers – Challengers
www.thenewpornographers.com ++ www.myspace.com/thenewpornographers ++ emusic

+ Download The New Pornographers via eMusic's 25 free MP3 no risk trial offer
——————————————————————————————————————————
+ Visit The Hype Machine for additional The New Pornographers MP3s
——————————————————————————————————————————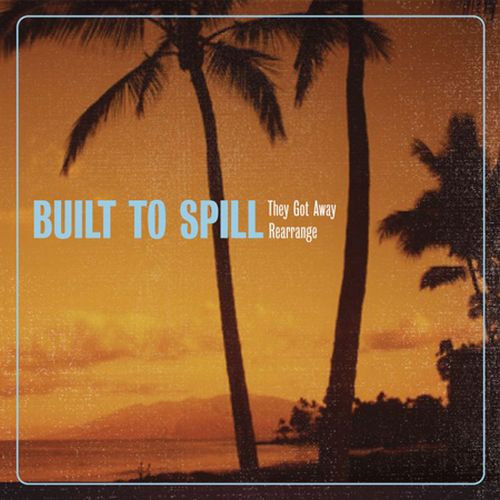 Two new Built To Spill tracks. Thank you Built To Spill, thank you.
Download:
MP3: Built To Spill :: They Got Away
MP3: Built To Spill :: Rearrange
————-
www.builttospill.com ++ www.myspace.com/builttospill ++ emusic

+ Download Built To Spill via eMusic's 25 free MP3 no risk trial offer
——————————————————————————————————————————
+ Visit The Hype Machine for additional Built To Spill MP3s