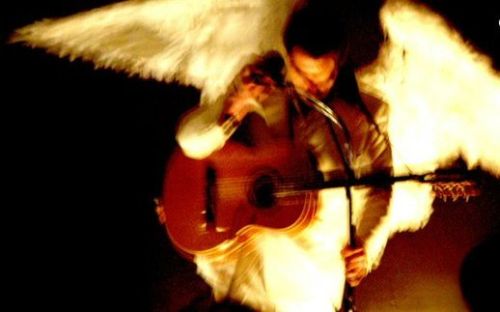 Memphis TN's Harlan T. Bobo has a new album out later this month (July 17th); it's called I'm Your Man, continuing where the excellent Too Much Love left off. Part of Harlan's draw, as an artist, has been the mystery surrounding him and his work. Having said that, listen to the interview (below) he did with BTR at your own risk.
Elsewhere: Rachel From Scenestars had Bobo on her recent BTR radio show…
Previously: His Name Is Harlan T. Bobo
Download:
MP3: Harlan T. Bobo :: I'm Your Man
MP3: Harlan T. Bobo :: Pretty Foolish Things
———
Purchase: Harlan T. Bobo – I'm Your Man

www.myspace.com/harlantbobo ++ harlan's goner music page ++ emusic
+ Download Harlan T. Bobo through eMusic's 25 Free MP3 offer.
—————————————————————————————————————————-
+ Visit The Hype Machine for additional Harlan T. Bobo MP3s.