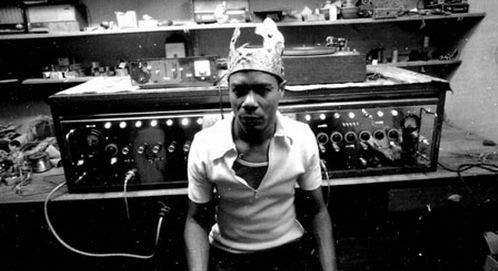 Heads Up: We have something very exciting in the works with Trojan Records in correlation with their 40th anniversary. Details to come, but the long and short of it is that Drunkard readers will have the opportunity to win classic reggae and dub releases from the vast Trojan catalog. As you're well aware, I rarely do giveaways unless they are truly great — like this one. Stay tuned for the details.
In the meantime I wanted to direct your attention to the labels recent release, King Tubby Meets The Aggrovators at Dub Station. The album was originally released in 1975, and consists of twelve instrumental cuts. Trojan has now reissued the album and tacking on an additional twelve tracks.
King Tubby Meets The Aggrovators At Dub Station pits Tommy McCook's wonderful melodies against the mixing skill of King Tubby, the legendary creator of Dub. Recorded at a time when both McCook and Tubby were at the pinnacle of their powers, the result unsurprisingly is a seminal collection that is now widely acknowledged as one of the finest Dub collections ever to see issue.

Elsewhere: Head over to our dub-loving blog brethren, Gorilla vs. Bear, for another track, courtesy of Gregory Isaacs.
Download:
MP3: Tommy McCook and the Aggrovators :: At The Dub Market
———–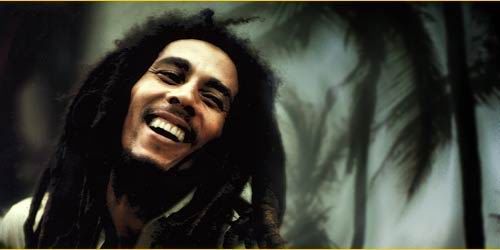 Bob Marley & The Wailers :: Los Angeles, CA – 1976
As promised, here is part II of the Marley double post from last week. In an effort to highlight reggae and dub that's a bit outside of the mainstream, I had inadvertently never featured Bob Marley on the Drunkard's pages in the past 2+ years. I am going to seriously remedy that today with this Wailers show recorded in Los Angeles, at the Roxy, May 26, 1976. I've have this a good 9 or 10 years and still continuously break it out. Since I have owned this, I have seen various issues of this show available for sale of dubious origin . If this is in fact a legitimate live release, and you are the owner of the copyright, email me and I will remove from the website immediately.
As a friend once said to me in conversation, "Bob Marley is the great equalizer…his music transcends genre, scenes, and supposed musical cliques." I could not have said it better. For every tune off Legend that has been (admittedly) played to death, there is another track in his back catalog, behind it, just waiting to be discovered. Hope you enjoy….
Download:
MP3: Bob Marley & The Wailers :: Trenchtown Rock
MP3: Bob Marley & The Wailers :: Burnin' & Lootin'
MP3: Bob Marley & The Wailers :: Them Belly Full (But We Hungry)
MP3: Bob Marley & The Wailers :: Rebel Music
MP3: Bob Marley & The Wailers :: I Shot The Sheriff
MP3: Bob Marley & The Wailers :: Want More
MP3: Bob Marley & The Wailers :: No Woman, No Cry
MP3: Bob Marley & The Wailers :: Lively Up Yourself
MP3: Bob Marley & The Wailers :: Roots, Rock, Reggae
MP3: Bob Marley & The Wailers :: Rat Race
MP3: Bob Marley & The Wailers :: Positive Vibration
———-