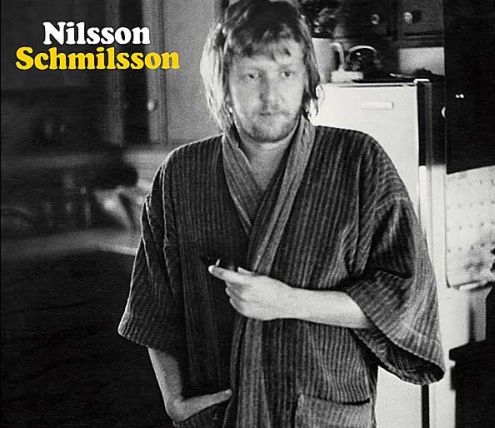 "Harry was a big bunny….with very sharp teeth." — Paul Williams (songwriter & friend)
Harry Edward Nilsson III (June 15, 1941 — January 15, 1994) — Over this past weekend I had the opportunity to check out a screening of the new Harry Nilsson documentary Who is Harry Nilsson (And Why is Everybody Talkin' About Him)? at the Egyptian Theatre, in Hollywood. It was outstanding; both perversely fascinating, and heartbreaking, and much like Nilsson's music, at exactly the same time.
Written and Directed by John Scheinfeld, the film documents Nilsson's life from his early childhood growing up in Brooklyn, throughout his career, to his death in California. A tragic figure, Nilsson's life was, to paraphrase Mickey Dolenz in the film, "500 miles per hour." The guy didn't let up, be it creatively, booze, drugs, partying, et al, and Who is Harry Nilsson (And Why is Everybody Talkin' About Him)? expertly conveys this side of the artist as well as showing us the the quieter, more introverted side of the man.
The storytelling is supported by commentary from a veritable "who's who" of prominent characters throughout Nilsson's life. Because of this, the audience gets a rare, candid look into Nilsson's life both professionally and personally. Highly recommended.
Below: Absolutely check out the trailer for Who is Harry Nilsson (And Why is Everybody Talkin' About Him)?, and two tracks off Nilsson's crowning achievement, his 1971, Richard Perry produced LP, Nilsson Schmilsson.

Download:
MP3: Harry Nilsson :: Gotta Get Up
MP3: Harry Nilsson :: Coconuts
—
Video: Nilsson Sings "Good Old Desk" on Playboy After Dark
Video: Harry Nilsson sings "Everybody's Talking" at the Beat Club
———
Amazon: Harry Nilsson – Nilsson Schmilsson
official website ++ www.myspace.com/whoisharrynilsson ++ www.harrynilsson.com

+ Download Harry Nilsson through eMusic's 25 Free MP3 offer.
—————————————————————————————————————————-
+ Visit The Hype Machine for additional Harry Nilsson MP3s.