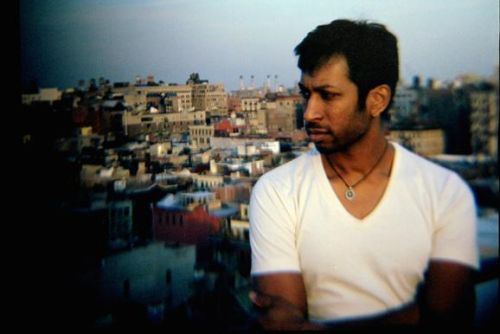 In August I caught up with The One A.M. Radio's, Hrishikesh Hirway, on assignment for the Arizona Republic. You can read an excerpt below and the full text, here.
The One AM Radio is the bedroom-electronica brainchild of New England ex-pat Hrishikesh Hirway, who, when not touring, now calls the warm climes of Los Angeles home.
Touring behind his 2007 LP This Too Will Pass, we caught up with Hirway to discuss, among other things, the success of his latest LP, the DIY recording approach, his transition out West and what effect environment plays in songwriting.
* * * * * * * * * * *
Question: You recently moved back to Los Angeles after a stint living in the Northeast. Born and raised in New England, what prompted the move out West and back again?
Answer: Los Angeles had mystified me for a long time before I moved out here the first time. I would've moved out sooner, but I was a little intimidated to be on my own, so far from everyone I knew. As soon as I got there, I fell in love with it. I left LA and did a lot of traveling: I moved to San Francisco for a while, toured a lot and I went to India. I moved back to Massachusetts to work on my record in a more focused, isolated place but always with the intention of going back to LA. Again, I would've gotten back sooner, but finishing the record took longer than I figured it would.
Q: Do you feel your songwriting reflects your environs; as in, are you more prone to write in a different style (lyrically/instrumentally) depending on your physical surroundings?
A: I do, but I don't usually realize the effect that it's had until awhile later. Looking back on it, my last record, which was mostly recorded in New England between November and March, ended up turning out a lot more wintery than the one before, which was made in the year-round sunshine of LA.
Q: Some of your earlier work has a more pronounced electronic vibe to it, whereas your latest output clearly incorporates a much more organic feel. Is this a case of your own personal listening habits, and influences, seeping in, or more of just giving the song what it calls for when working out the arrangement/production?
A: I think it's mostly the latter, but it's also a matter of circumstance. I'd been without a drum set for the entire time I was in California, and when I got back to Massachusetts, for the first time in four years, I could play the drums – and play them whenever I wanted. There are still some songs on the album that are more electronic, and I couldn't really imagine them another way.
Q: Let's talk about your latest album, This Too Will Pass. Where were you coming from in terms of the album as a whole? Did the project come together piecemeal, or had you set out to achieve a specific sound/atmosphere throughout?
A: The only goal I'd had was to make something bigger and louder than anything I'd done before. It's mainly the drum sound that I had in mind. Something that would contrast with what my voice sounds like when I sing.
+ + Continue reading my interview with The One A.M. Radio's, Hrishikesh Hirway, at AZ Central, HERE…
Download:
MP3: The One A.M. Radio :: In The Time We've Got
MP3: The One A.M. Radio :: Flicker
———–
Amazon: The One A.M. Radio – This Too Will Pass
www.theoneamradio.com ++ www.myspace.com/theoneamradio ++ emusic
+ Download The One A.M. Radio via eMusic's 25 Free MP3 trial offer.
——————————————————————————————————————————
+ Check out additional One A.M. Radio tracks at the Hype Machine.