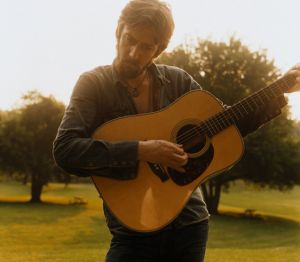 If you consider yourself a serious Black Crowes fan you probably already own this. The first thing you should know about Foamfoot is that it is a cover band, a damn fine cover band at that, playing mostly Southern Rock and '70s staples. Formed and fronted by Chris Robinson in Los Angeles in the mid-1990's, Foamfoot did a one-off show at the Troubadour here in L.A.
Read what Frayed.org has to say: "On November of 1994 at the Troubadour in Hollywood, several members of the Black Crowes joined up with a handful of other artists for Foamfoot. Chris Robinson and Marc Ford of the Black Crowes played with Jimmy Ashurst (The JuJu Hounds), Eric Bobo (Cypress Hill), Gary Louris (The Jayhawks) and Andy Sturmer (Jellyfish). The show was an impromtu gig, however, it was recorded for possible release by the band."
I would have paid big money to have been at this show…just look at the set-list below. While there was never an official release, but a bootleg copy of the show began circulating several years afterwards. A friend passed along his copy to me several years ago, and so I pass it on to the Drunkard faithful. Note: David Crosby makes a cameo on "Long Time Gone."
DOWNLOAD:
MP3: Walk in My Shadow ~ written by Paul Rogers
MP3: Bottle of Red Wine ~ written by Eric Clapton & Bonnie Bramlett
MP3: Tin Soldier ~ written by The Small Faces
MP3: Take the Highway ~ written by Marshall Tucker Band
MP3: Deal ~ written by Jerry Garcia & Robert Hunter
MP3: Love Me Till The Sun Shines ~ written by The Kinks
MP3: Long Time Gone ~ written by Crosby, Still, Nash
MP3: Jemima Surrender ~ written by Levon Helm & Robbie Robertson
MP3: One Way Out ~ written by S. Williamson
MP3: Presence Of The Lord ~ written by E.C. with Blind Faith
———-
+ Download your music DRM free via eMusic's 25 Free MP3 trial offer.
——————————————————————————————————————————
+ Check out additional Chris Robinson tracks at the Hype Machine.