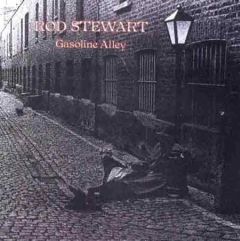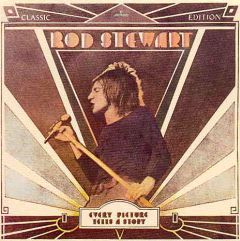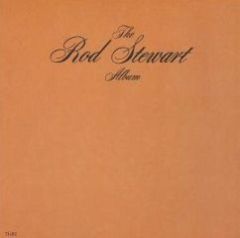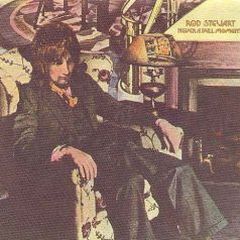 We just recently discussed Rod Stewart's work with the Faces, and his career trajectory, here on the Drunkard; you can read about that here (it is actually recommended before preceding to the rest of this post). If you are still reading, than you must be into the Faces, and if this is the case, than you are most definitely a fan of the first four Rod Stewart albums, or at least, you should be.
These albums were in part cut with members of the Faces, and have the same organic feel to them as the group's material. What Stewart excels in, on these early seventies LPs, is the marriage of acoustic instrumentation with the energy of the Faces rock & roll swagger. Also of note, on these early LPs, is Stewart's remarkable interpretation of cover material (Dylan, Sam Cooke, etc.).
Related: The Faces :: Five Guys Walk Into A Bar
Download:
MP3: Rod Stewart :: Every Picture Tells A Story
MP3: Rod Stewart :: Handbags And Gladrags
MP3: Rod Stewart :: Gasoline Alley
MP3: Rod Stewart :: I'd Rather Go Blind
———-
Amazon: Rod Stewart – Early Catalog
+ Download your msuic DRM free via eMusic's 25 Free MP3 trial offer.
——————————————————————————————————————————
+ Check out additional Rod Stewart tracks at the Hype Machine.