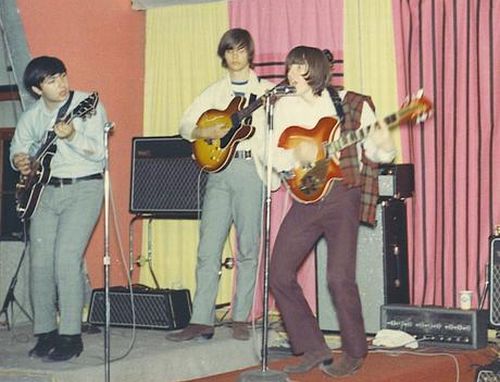 No, this ain't yer dad's Nuggets. Like the sixties French Freakbeat compilation featured back in April, the 60's Scarcest Garage Records (pt. 1 & 2) is a compilation I often frequent that has little to no information to be found online. In the 21st century, this fact alone adds yet another element of retro-cool to its already smoldering 26 tracks. This is herky-jerky garage rock at its finest.
Like some of my favorite comps, this one was passed on to me, some time ago, from another sixties garage rock fan/collector, with only the caveat of "you just gotta hear this."   He was right – I did, and you do.
* * This is the first installment of four. Stay tuned for updates.
Download:
MP3: The French Church :: Slapneck 1943
MP3: The Olivers :: I Saw What You Did
MP3: Evil Enc Group :: The Point Is
MP3: London N' The Bridges :: It Just Ain't Right
MP3: The Loved Ones :: Surprise,Surprise (For You)
MP3: The Executioners :: I Want A Rain
MP3: The Heathens :: Problems
————–
+ Download sixties garage through eMusic's 25 Free MP3 offer.
————————————————————————————————————————–
+ Visit The Hype Machine for additional sixties garage MP3s.