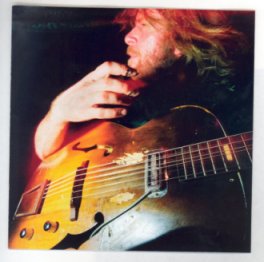 On October 23rd Hyena Records will release the new Grayson Capps album, Songbones, which was recorded in 2003 prior to his debut album If You Knew My Mind. This will be Capps' third release since we first heard his New Orleans styled, acoustic blues a couple of years ago. While a number of these tracks have been circulating online for some time, Songbones will see their first cumulative, official, release.
Details: Recorded at New Orleans' 9th Street Pickin Parlor, Grayson let the tape roll, cutting the entire album in less than five hours. Appropriately titled "Songbones," Grayson's original renditions of songs like "Washboard Lisa," "I Can't Hear You," "Slidell" and "Mermaid," that have since become staples in his repertoire, are featured. Also included are rarities that have never been officially released like "Junior & The Old African Queen," "Guitar" and "Psychic Channel Blues." It's a pristine recording that captures Grayson's songwriting, voice and guitar-picking in all of its unadorned glory. Only 5000 copies of the album are being made available as a collector's piece for diehard fans while they await the next studio album, which is rumored to be a two CD set. "Songbones" is intimate, front porch music, honest, down-home and pure; all of the traits that make Grayson Capps one of the most important songwriters to emerge from the South in recent memory. – Hyena Records
Download:
MP3: Grayson Capps :: Psychic Channel Blues
———
Pre-order: Grayson Capps – Songbones
www.hyenarecords.com ++ www.graysoncapps.com ++ www.myspace.com/graysoncapps
———————————————————————————————————————– Download Grayson Capps through eMusic's 25 Free MP3 offer.