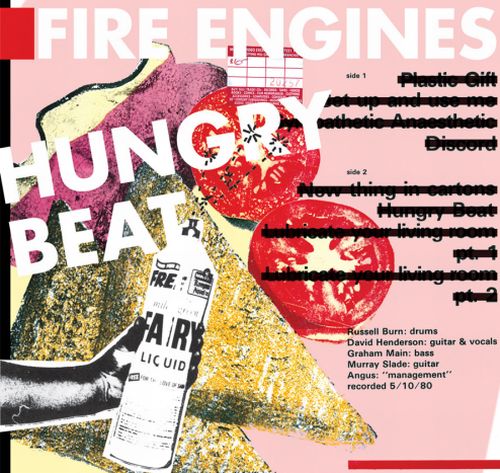 This week (Tuesday) Acute Records will be reissuing Fire Engines' Hungry Beat — I hope people are paying attention. Like fellow countrymen Josef k, Fire Engines may not have lasted very long, but their influence is undeniable, and their small body of work heavily fetishized by growing legions of fans re-tracing post-punks baby steps.
RIYL: Television, Orange Juice, Josef K, early Talking Heads, Clap Your Hands Say Yeah
Download:
MP3: Fire Engines :: Candyskin
MP3: Fire Engines :: Meat Whiplash
MP3: Fire Engines :: Everything's Roses
——–
Amazon: Fire Engines – Hungry Beat
+ Download your music DRM free via eMusic's 25 Free MP3 offer.
———————————————————————————————————————–
+ Visit The Hype Machine for additional Fire Engines MP3s.