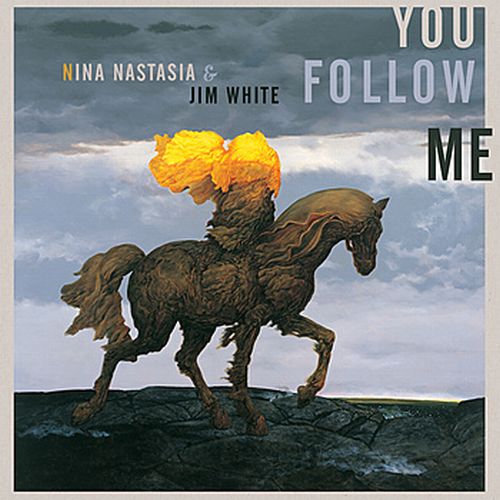 Nina Nastasia & Jim White's collaborative LP, You Follow Me, is one that is made up of night time songs — languid folk flanked by an experimental, jazzy, backbeat. Clocking in at just a touch over 30 minutes, if you're in the right headspace, the album is just about perfect in its execution.
Nina Nastasia and Jim White :: ABC Australia Arts Program September 2007
Download:
MP3: Nina Nastasia & Jim White :: Odd Said The Doe (highly recc'd)
———
Amazon: Nina Nastasia & Jim White – You Follow Me
www.myspace.com/ninanastasia ++ www.myspace.com/fatcatrecords ++ eMusic
* * * * * * * * * * * * * * * * * * * * * * * * * * * * * * * * * * * * * * * * * * * * * * * * * * * * * * * * * * * * * *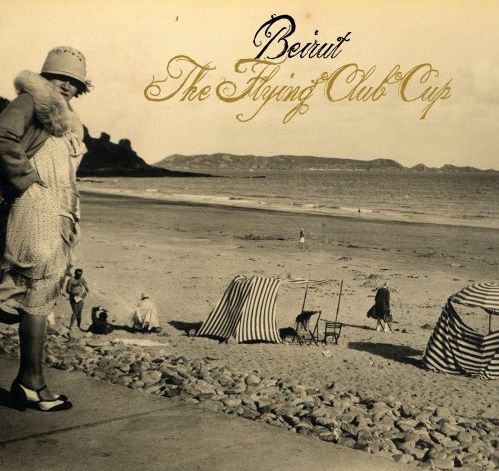 Beirut :: The Flying Cup
Beirut, the nom de plume for Zach Condon, ostensibly appeared out of nowhere in 2006, setting the indie music blogosphere on fire with his debut, Gulag Orkestar. Creating what sounded like Balkan folk music penned at the height of the Cold War, Condon's tunes transcended genre identification making it one of the more interesting independent releases of the year.
Here, on his sophomore LP, The Flying Club Cup, Condon continues to explore the world he created on his debut, and follow-up EP (Lon Gisland), mining both European folk traditions as well as the late '90s Elephant Six Collective. More than merely re-treading past steps, "The Flying Club Cup" proves that Condon and company do indeed have staying power.
Kicking off with "A Call To Arms" the album (literally) announces its place in the world, boasting fuller, orchestral, arrangements and a cleaner production value that its forbears. Reportedly heavily influenced by Condon's excursions and experiences in France, the LP sounds like the aural equivalent of a sepia toned French postcard. A love letter to all things Francophile, The Flying Club Cup retains the Beirut signature 'sound' while incorporating an entirely new arsenal of textures to his muse.
If The Flying Club Cup is any indication of things to come, we are only a few thousand miles, and a couple of albums away, from his "American" influenced long player.
Download:
MP3: Beirut :: A Sunday Smile
MP3: Beirut :: Un Dernier Verre (Pour La Route)
——
Amazon: Beirut – The Flying Cup
www.beirutband.com ++ www.myspace.com/beruit ++ beirut @ eMusic
+ Download Nina Nastasia & Jim White via eMusic's 25 free MP3 no risk trial offer
————————————————————————————————————————–
+ Visit The Hype Machine for additional Nina Nastasia & Jim White MP3s